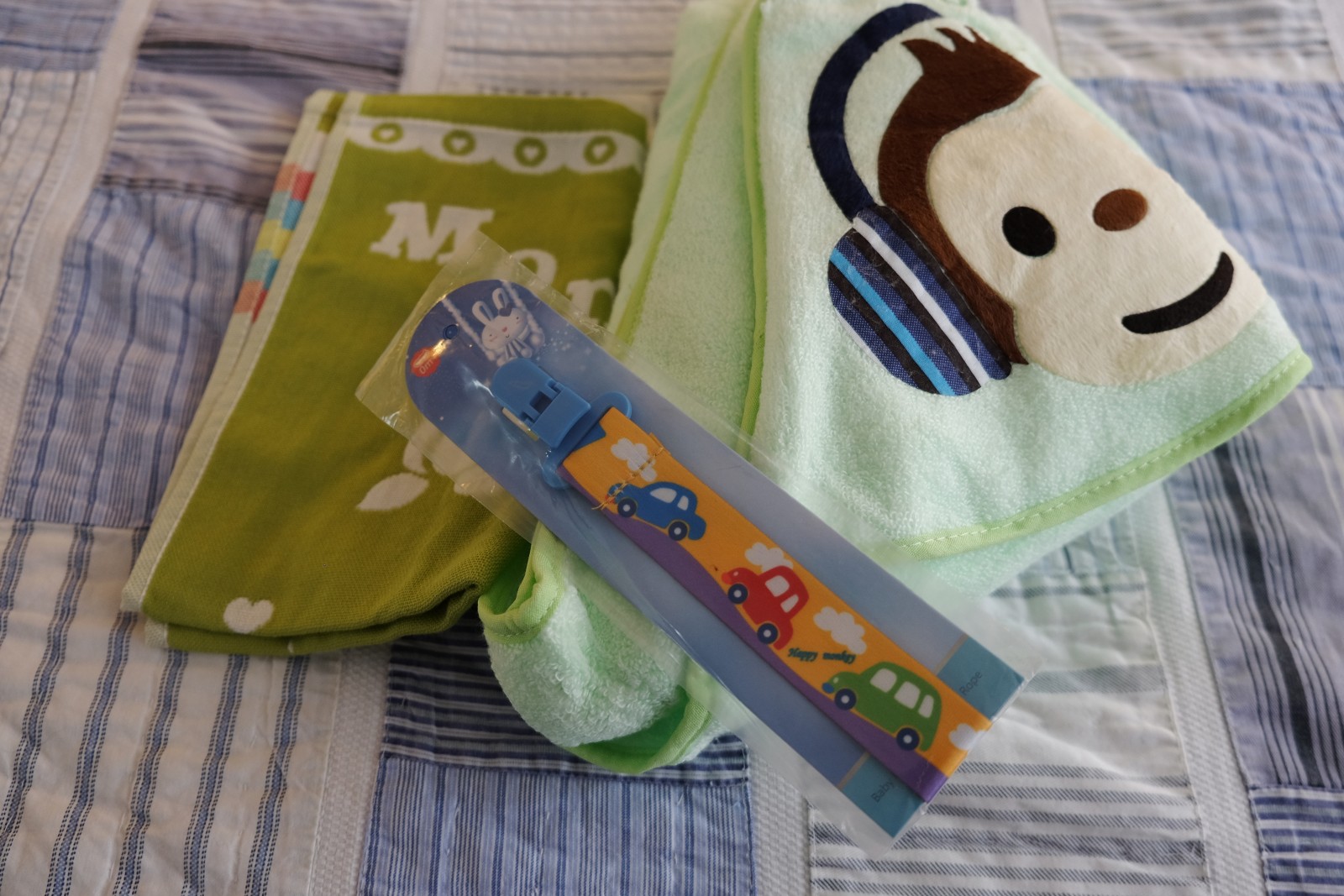 This is a perfect gift for any new parent!! Give as a baby shower gift or maybe buy one (or two!) for you!  When you're expecting, there's all kinds of things you're going to need and a hooded bath towel is certainly one of them.
Now, in full disclosure, I was able to receive this product free of charge in exchange for my honest and 100% unbiased review.  Do not let that influence your interpretation of my review as my words are all my own and the experiences with this product are mine as well.
Let's talk about the hooded towel because there's more to this pack than just the towel itself.  It's made of 100% organic cotton – which gives it a wonderful feel.  The material is very soft and absorbent making it very useful after "tubby time!"  It's unisex which means even if you don't know what you're having (i mean the sex of the baby!) or if you're giving this to a couple that doesn't know yet either – it's perfect because the green color and the design could be used for a baby girl or baby boy, either.  It's big enough that it will grow with your little one into being a toddler, too!  Oh and it's an adorable MONKEY!!! Love monkeys!! 🙂
Comes with bonus gifts too!!!  A Pacifier Clip to ensure the "binkie" doesn't drop on the floor and also a burp cloth that's equally as adorable with a monkey theme!!! (and unisex too!)  They also sent an email containing 2 eBooks as a thank you as well – I'll admit, I haven't read them…. just haven't had time.  But you do get a lot of extra's with this from Ofir babies
Everything is very cute, adorable, and well made.  And at under $25, you end up having a perfect baby shower gift with plenty of money to spare.
See this gift set at Amazon.com