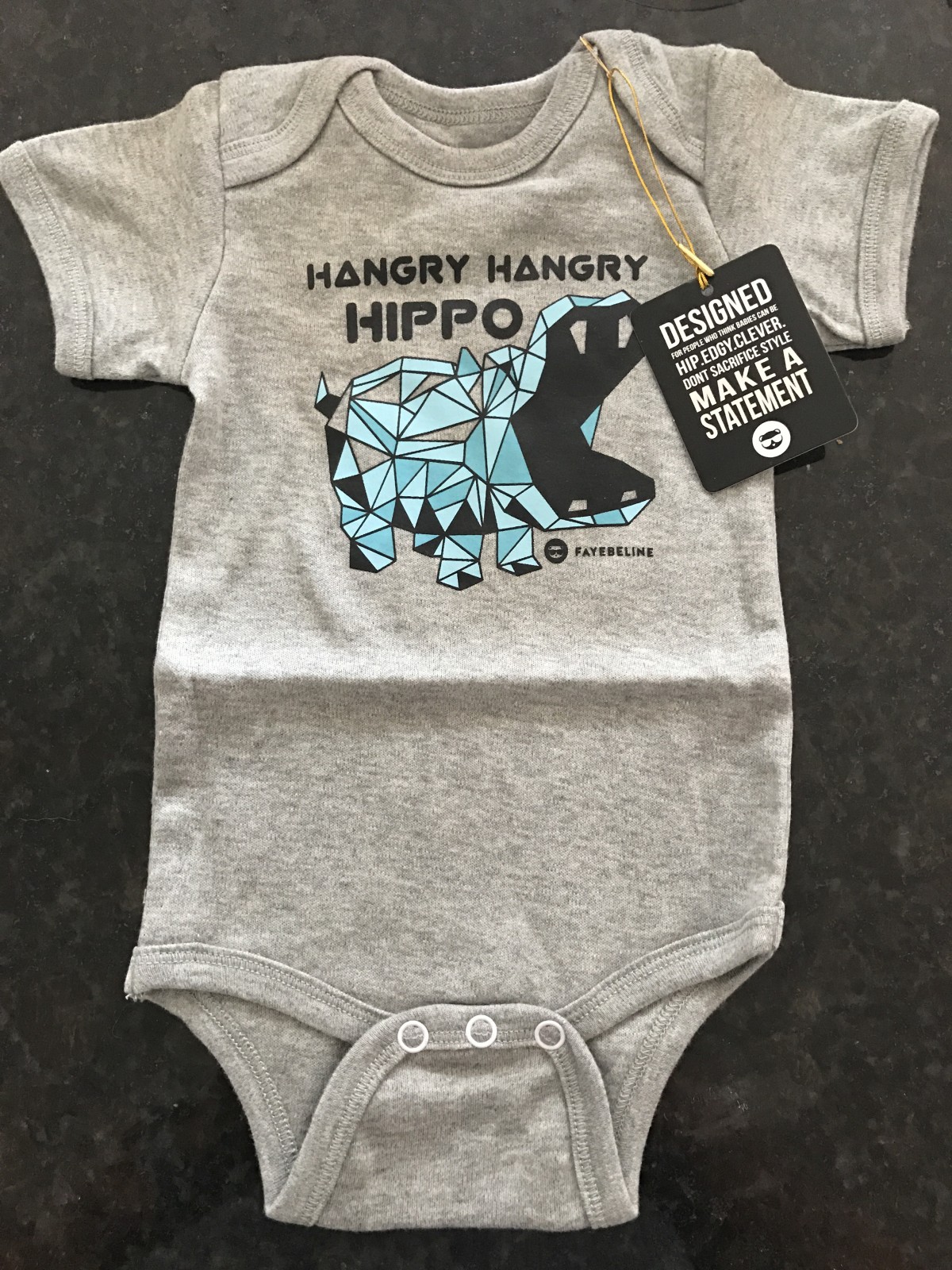 This is GREAT!!!! This is baby's first onesie and it couldn't be more perfect!! HANGRY HANGRY HIPPO!!!!
It's cute, fun, stylish.  Faybelline did a great job on this baby onesie.  They sent me this to celebrate our baby, due April 2017 and I ABSOLUTELY LOVE IT!!!!!  Thank you!!
Fayebeline is a great company, read their story, see their products, support 'em!  They're good people!