Baby Bandana Bibs for Drooling and Teething Unisex 4 Pack Gift Set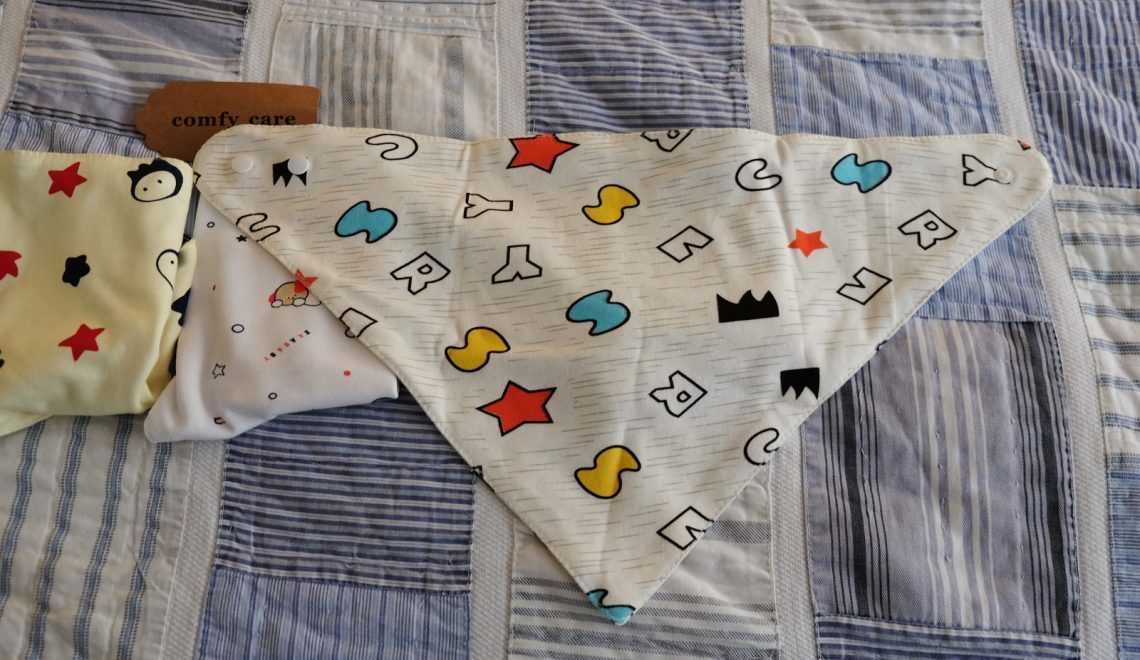 Babies make a mess, it's a fact.  They drool and are always getting their clothes dirty.  Anyone with a baby knows that!  This is why you need a bandana bib gift set like this one!
Now, in full disclosure, I was able to receive this product free of charge in exchange for my honest and 100% unbiased review.  Do not let that influence your interpretation of my review as my words are all my own and the experiences with this product are mine as well.
Think of this as a very inexpensive insurance policy for your kid's clothes to try (and I use the word TRY) and keep your child's clothes clean!!!  Back in the day, when I was a kid, my parents put a "moppine" (an italian word for a dishtowel) over my chest and hope that it keeps food off!  Now, you have these awesome bandana bibs!!!
They are nice sized, covering quite a bit of an infant / baby's clothing.  Very soft and functional!  They snap together in the back easily and they look adorable on… and they're very absorbent!  These are a great addition to a baby shower gift basket! A big 4 pack make this a great gift set… Newborn parents will thank you!!
See these bandanas on Amazon.com