The Perfect All Inclusive Baby Shower Kit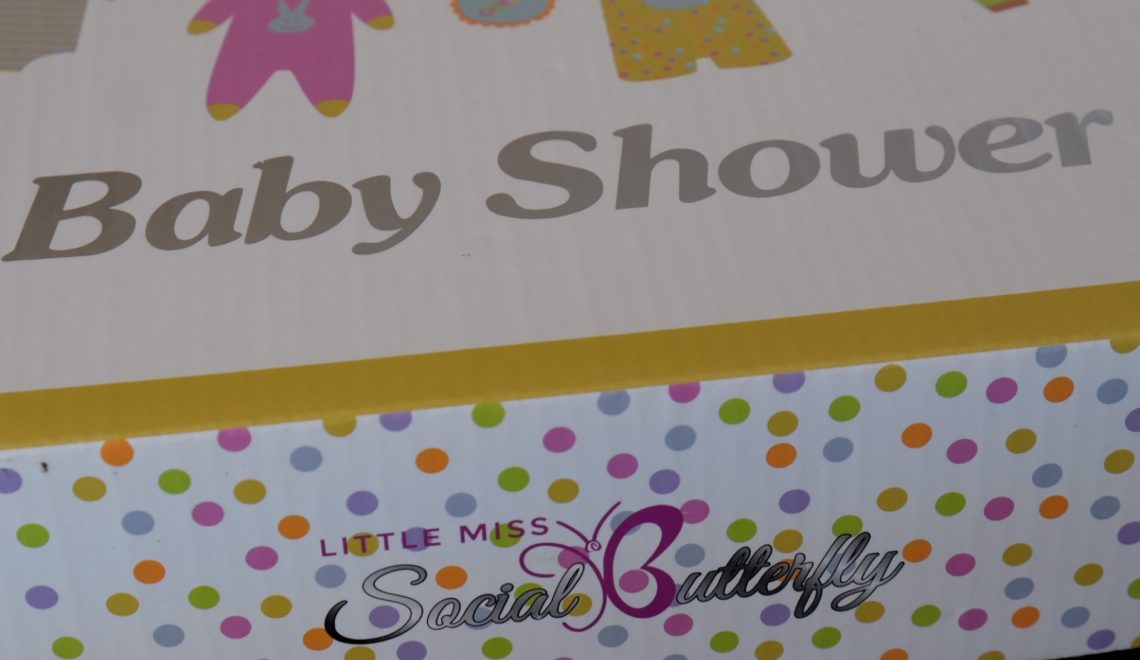 Know someone that's having a baby?!?  I have found the perfect all inclusive baby shower kit!!!!  Everything is in this box, decorations, games, and more!!!! Pretty much all in the box.  Instant party!
This kit was provided to me free of charge in exchange for an honest and unbiased review.  I have no affiliation with this company and my words and experience with this product is all my own!! (and it has no impact on my review!)
In this kit you get 2 huge banners with "MOM TO BE" and "CONGRATS" in glitter letters.  They're really great banners.  And then 25 of these very modern looking "Thank You" cards with the depection of clothes being hung up to try (with newborn clothes on it!!) – it's actually a great way to announce having a baby by hanging up little baby clothes on a clothesline – so the cards are spot on!  Then there's 40 of the "Mommy Advice Cards" which I've never heard of before.  Basically, it's for mommies that have already been through it to tell the mommy to be what she's going to say goodbye to, hello to, and advice on basic what happens when you have a little baby!  What a great concept.
You also get table / menu cards, sticker labels to close your thank you cards, and 2 very creative games to play at your baby shower.  "What's The Word" and "Baby Babble" – which I won't give everything away but they are great ice breakers and look like a whole lot of fun!
Everything is high quality, professionally printed, quality items.  A lot of thought was put into this and gives you a great "all in one" baby shower kit.  I couldn't recommend more!!
See this baby shower kit at: Amazon.com