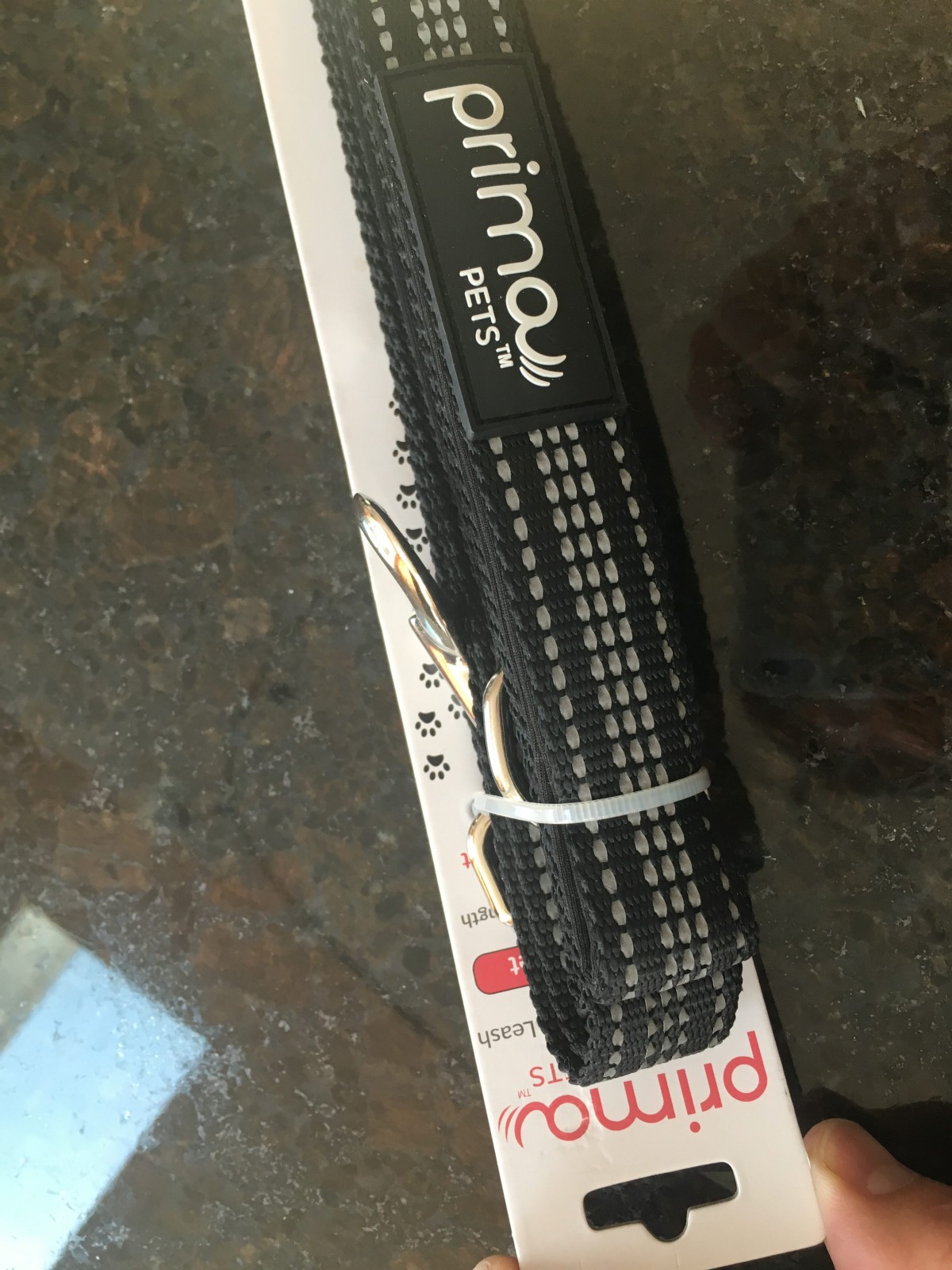 Finally – The first major innovation in dog leash technology! This leash actually has two handles!!! One for when you are going to actually walk your dog out in front of you, and one for when you want your dog close to you!  This is simply brilliant!
My dogs when they do not have a lot of leash, are great dogs to walk. They stand with you, don't pull away from you, and generally are fun to walk. But when they have 6 feet of leash, all bets are off! They do much better when they are right next to you.
So when I walk my dogs, I end up holding the leash exactly where Primo pets put the second handle. Why hasn't anyone thought of this before?!?
The leash itself is the perfect length, has nice reflective qualities, and is made a very durable nylon. The clasps are very sturdy and well-made. The leash is not too thick but significantly thicker than inexpensive cheap leashes you might find at a discount store.  It's actually the perfect width.
I did receive this at a highly discounted price in exchange for my honest and unbiased review. However that has no effect on this review. The product absolutely works and is very well thought out!
I give this leash FIVE STARS  for finally being the first innovation in dog leash technology in a very long time!
Available at: Amazon.com