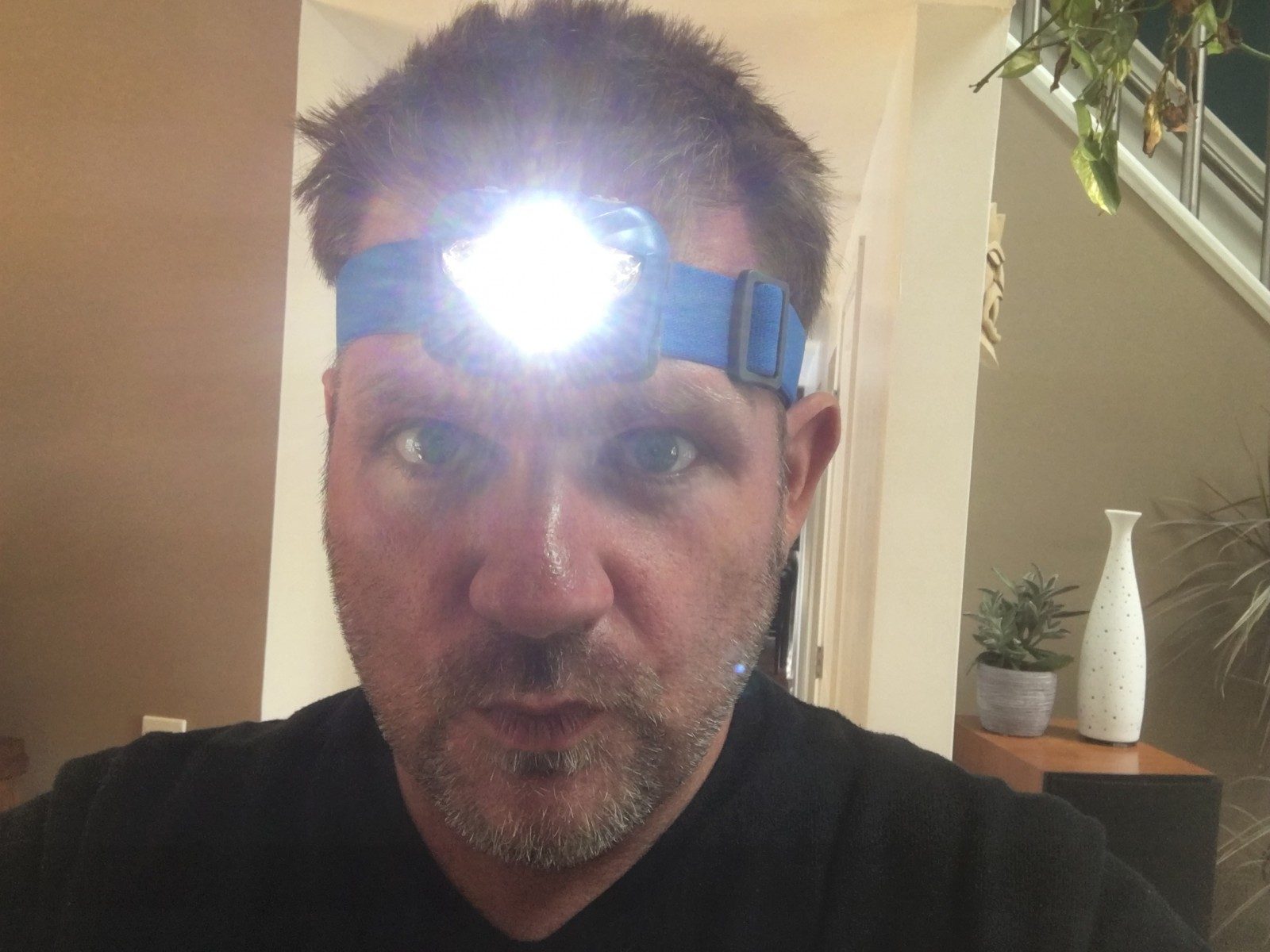 In just a couple short weeks, I'm headed to the most remote deserted place on earth for vacation… That means no street lights, no city lights, just me and nature.  It's so peaceful and quiet.  So what does this have to do with a waterproof headlamp flashlight?  EVERYTHING!  Let me tell you…
First of all, I was able to receive this headlamp free of charge in exchange for an honest and unbiased review.  I have absolutely no affiliation whatsoever with this company.
I actually have been looking for one of these since my last trip to the cook islands.  While you're walking on the beach, or zipping around the island on an old scooter (that doesn't have LED lights or very good headlights at all) you really need some way to see.  I found myself walking back in pitch black darkness last time and my tiny pocket flashlight just wasn't doing the job.  I ended up trying my iPhone light at one point but then my batteries died!  It really was frustrating to say the least.  This adjustable headlight is perfect for the job.  It allows you to walk, bike, hike, jog, or even ride a moped without having anything in your hands.  A true HANDS-FREE flashlight!  It's so lightweight that when you're wearing it — it feels hardly like anything at all.  The light is so bright.  I mean you can see quite a ways outdoors at night.  It's also ipx6 waterproof so if you happen to submerge it or need it in the rain – it will keep on going!!   In fact, I may buy a second one of these just to keep in my fiancee's vehicle in case (God forbid) something happens and she breaks down or needs to get something out of the trunk and has her hands full…. There's a red flasher light safety feature as well for these types of situations too.
Overall, this is a great headlight / headlamp flashlight at a pretty good price!!!
See the product at: amazon.com