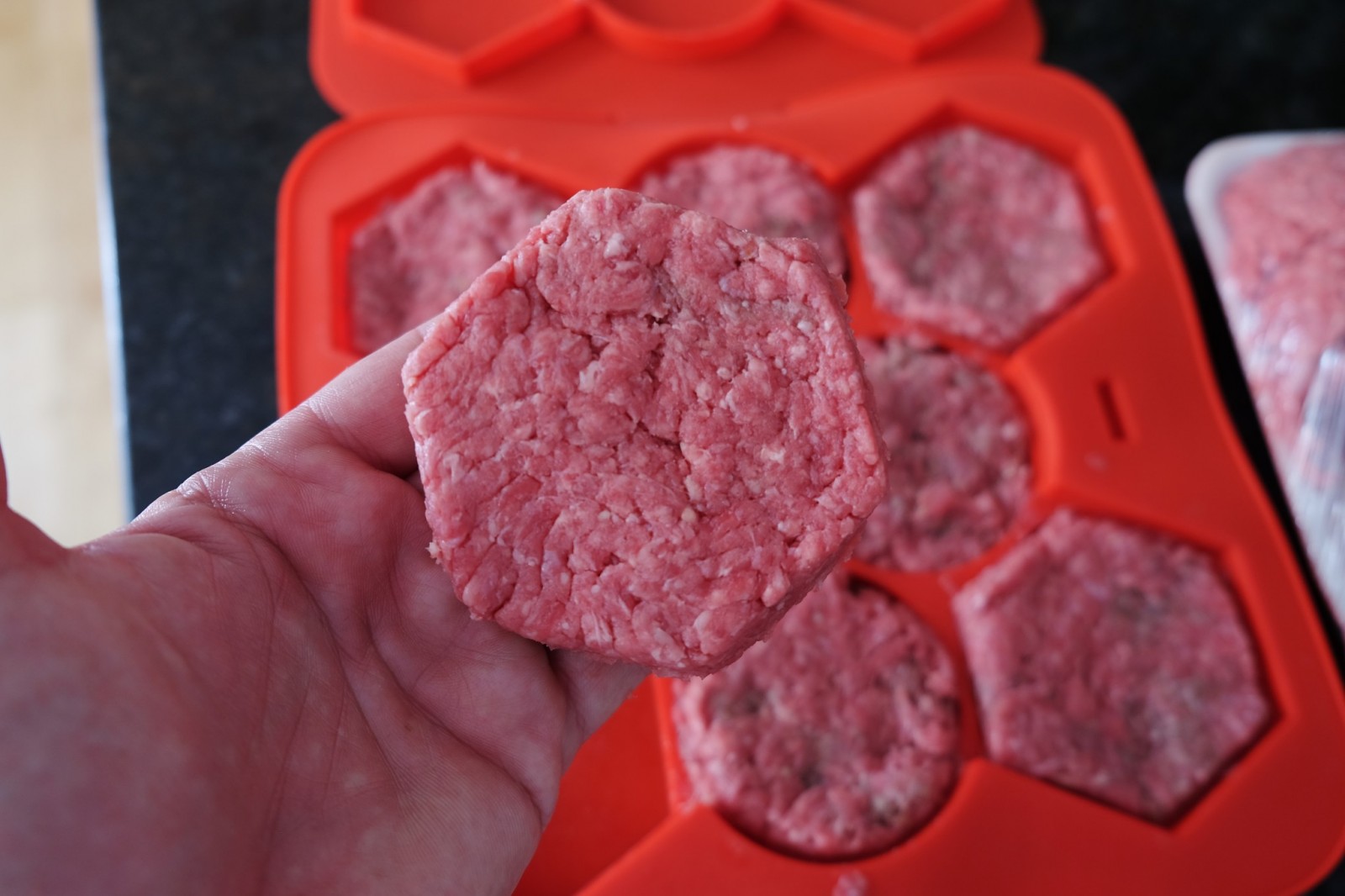 Summertime means backyard BBQ's and nothing says that better than hamburgers on the grill!  Just the smell of burgers cooking on the grill makes my mouth water!!  There's just something that connects a good burger to laying out in the back yard, poolside, soaking in the sun.
I had an opportunity to receive one of these HomeBeck® Burger Shocker Burger Press's for free or highly discounted in exchange for an unbiased, honest opinion.  Let's go – flame on!
First, this is a burger press for SERIOUS BURGER LOVERS.
Dads around the world will love you for getting one of these.  It holds about a 1/4lb. (at least!) per burger and has 8 compartments.  That's a minimum of 2 lbs. of beef!!! Of course you can put anything you want in there…. sausage… make up a meatball mix (why haven't I tried a meatball patty yet!?!?!?!?)  — pretty much anything you want.  Mix in your favorite ingredients too – like BBQ sauce, bacon, cheese… how great would it be to come up with your own flavors of burgers, like a jalapeno cheddar bacon burger?!? Or a blue cheese black peppercorn burger?  the possibilities are ENDLESS!
Just take the silicone burger press and put in your ingredients.  Seal tightly and remove any excess meat from the separator dividers.  Pop it in the freezer and once it's frozen, you have 8 perfect burgers to throw on the grill individually one by one as you need them.  They pop out easily once they're frozen – or just gently take them out of the press if you want to use them immediately.  They look awesome don't they!??!!
Silicone is BPA Free and washes / cleans up very easily.  Seals to protect from freezer burn.  Excellent product!!
See the product listing at Amazon.com