One & Done Food Seasoning Mix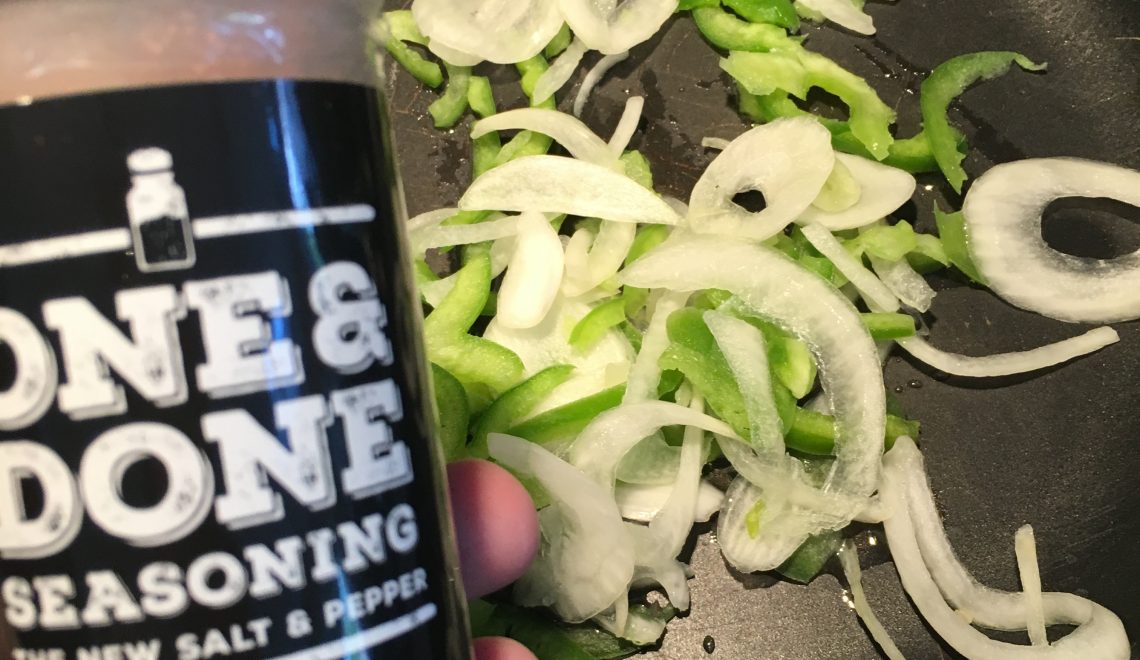 Looking for a salt & pepper replacement? Like a multi all purpose spice? Do you crave something that's "different" – that will explode your taste buds without too much pepper and without any strange flavors?
I mean, let's face it… we all like to eat seasoned food, right?  Unseasoned chicken just doesn't taste good does it?  Of course not.  And when you buy a spice rack it comes with a whole bunch of nonsense that you just don't need.  When am I going to use sage in my cooking?  Odds are, I won't.  And "seasoned salt" is really just blah in my opinion.  I've never liked it.  So I've been on the lookout for a seasoning that is multi-purpose and can replace the standard "salt and pepper".  Something that would go on all the meats and proteins – fish, beef, pork, chicken, etc.
I found it – It's One and Done Seasoning!  They sent me a bottle for free in exchange for an honest and unbiased review.  I have no affiliation with them and was happy to give this a try.  I love BBQ grilling and smoking in the summertime, so this was a perfect way to try this seasoning mix.
I started by trying some of this on vegetables believe it or not.  Onions and Peppers to be exact.  It gave it a great flavor!! I added the One & Done onions and peppers to egg whites and it kicked up the flavor without being too overpowering!!! Loved it!
I then tried it on ribs and beef brisket.  I used a healthy amount of this and added some brown sugar (because in the smoker – i wanted a sweeter version!) and they turned out EXCELLENT!!
It's really an all around all-purpose spice that can really replace your salt & pepper.  In fact, when I go on vacation in a couple months – I'll be cooking for myself on a small remote island….. This spice is going with me for sure.  No reason to bring a whole bunch of spices when this is all I need!!!!  One & Done is going on a roadtrip to the South Pacific!!!
Bottom line: this is a great spice mix that can go on pretty much anything you throw at it… any protein / meat — it seasons it deliciously.  Highly Recommend!!!
Check out their website at: http://www.oneseasoning.com  and I recommend buying it from them at Amazon.com
It's excellent!