Bike Mount Universal Bicycle Motorcycle Handlebar Mount Cell Phone Holder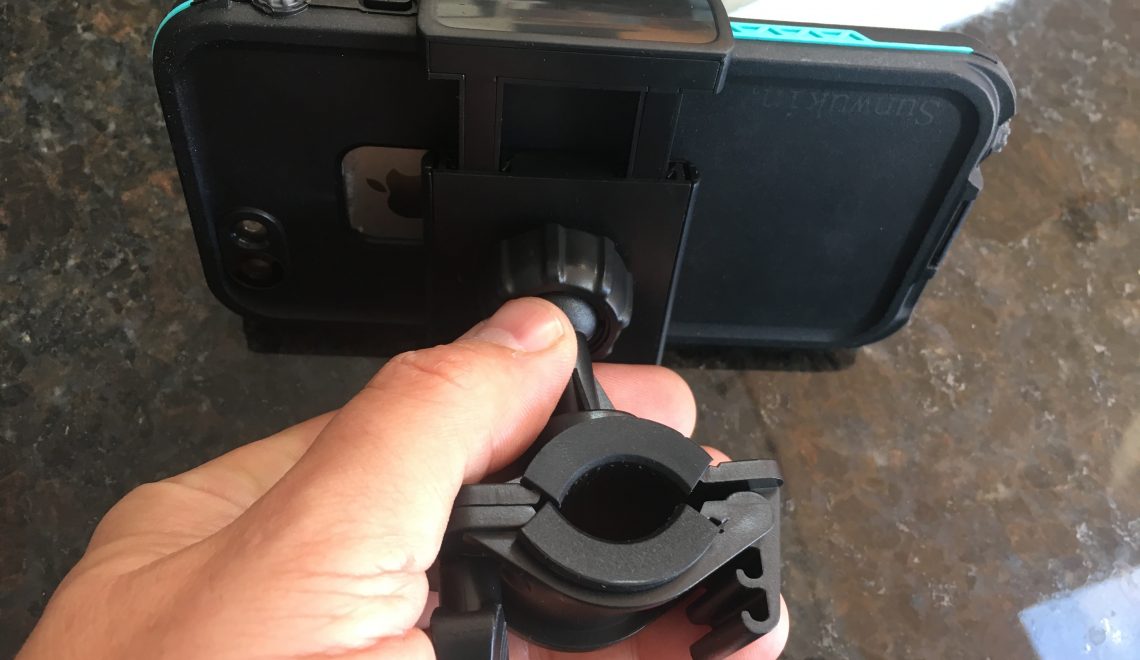 I wanted a universal bike mount cell phone holder to take on my trip next month.  So that way, when i'm on the motorcycle, we can take gopro style videos using our cell phones.   Just attach to the handlebars and hit record.  That's what I wanted and I-Mate came through!  They offered me an opportunity to receive one of these bicycle cell phone mounts for free in exchange for an honest and unbiased review.  I have no affiliation whatsoever with this company and my words are all my own.
The mount itself is very sturdy, much more sturdy than a gopro or sports / action cam mount.    It's made of heavier metal which hopefully means this will hold up.  I haven't taken it on vacation yet so i'll have to wait and see but the initial reaction is that it's VERY sturdy and well made.  The screws are easy to unscrew and mount the holder – which it affixes firmly onto the handlebars.  It's not loose in any way.  What's the best feature of this is the bands that go around the phone and secures it to the back of the mount.  That way in case you hit a bump, the cell phone grip doesn't come loose and your phone drops… that's how my iphone would get run over you know!!  It even comes with a compass — and I should mention that the holder also works for small point and shoot cameras, too!!!
Overall it's a solid cell phone mount for any handlebars of a bike, motocycle, scooter, moped, or otherwise.  I am definitely going to enjoy bringing this on brocation — i mean VACATION!
See their product at: Amazon.com