Outdoor Inflatable Lounger Convenient Compression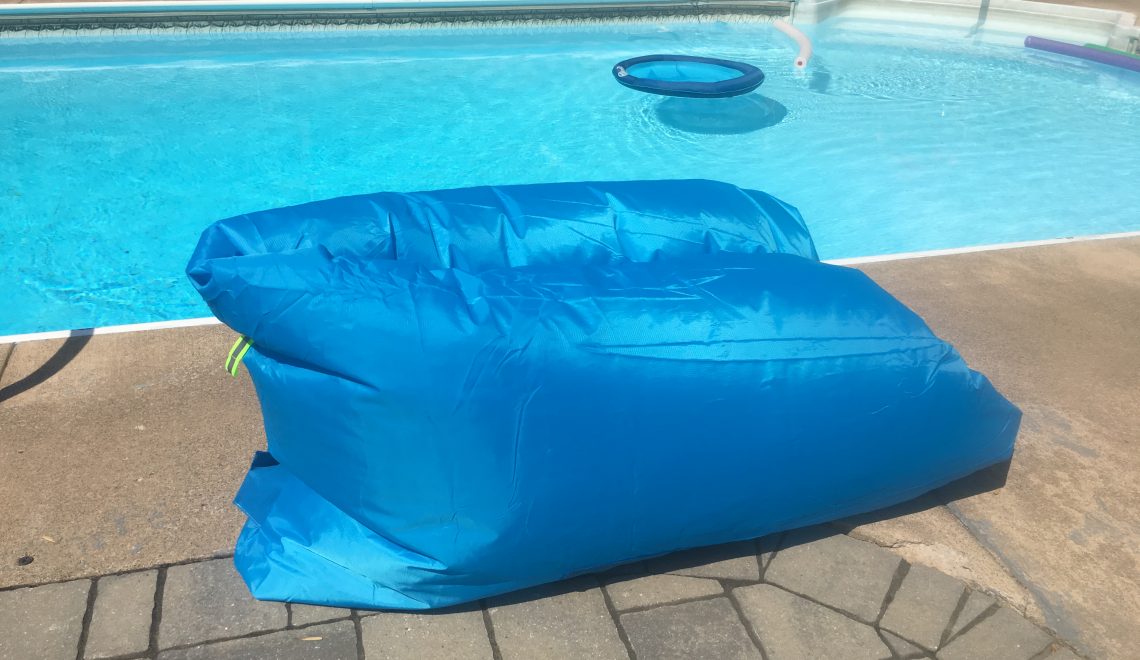 Sometimes you want to be a baller.  How cool is it to have an inflatable lounger setup poolside or at the beach or backyard wherever!?!?  This lounger is pretty cool and here's why…
First of all, they sent this to me for free or heavily discounted in exchange for an honest and unbiased review.  My words and opinions are my own, and not influenced by the company at all.
It comes in a travel pouch so it's very easy to travel with.  To inflate, they say just open it up and run around to fill the "bag" and then once it has enough air in it, just roll the end 4-5 times and then clip it together.  Did it work?  Kind of.  I was running around the middle of my yard like an idiot and it just didn't seem like it worked completely.  I rolled it a few times and then hooked it.  It wasn't inflated enough as I landed on the ground when I went to lay on it.  I rolled it a few more times and it worked better.  The little one tried it and he kind of sunk right into the middle of it!!!  Was it comfortable?  He said yes, but I can tell you it wasn't perfect… no….. I think I have to try it a few more times and find what works.
The concept is great though…… It is quite easy and looks cool.  Especially to travel with.  I actually would recommend this with the caveat that it's not as comfy initially as I had hoped…. but maybe with practice I can figure out how to make this work better.
See it at Amazon.com