Outdoor Solar Motion Activated Lights For House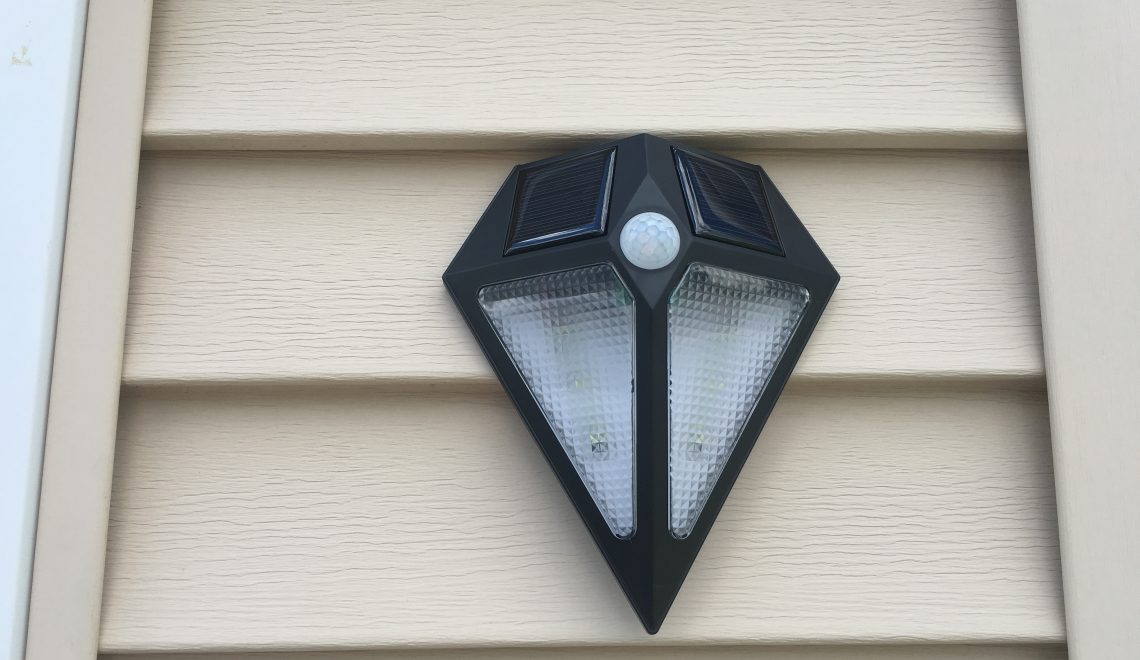 If you're like me, you hate to run electrical lines all over the place.  Especially in your shed, garage, etc.   It's a hassle and sometimes you just want to add some light for security or just to spice up the appearance of your house, shed, gazebo, whatever outdoor needs you may have!  Well, I've been thinking about adding lights to the side of my garage for a while but I've been too lazy to run the electrical cable necessary for it.  I had an opportunity to receive a pair of these solar motion activated lights for free or heavily discounted in exchange for my honest and unbiased review.
First of all, they're not expensive – which means they aren't all that impressive when you get them out of the package.  With that being said, I wasn't looking to spend $50-100 for a single light either!  So let's put that into perspective.  But for what they are, they're very nice.  I admit I was a little disappointed when I took them out at first – they felt super light but the more I thought about it, the more I thought "hey, i don't have to screw into my vinyl siding — they're so light, I can use picture hanging "command strips" to hang these!!" and it worked PERFECTLY!!!!
The light is dim when it doesn't detect motion but then goes REAL bright when it does.  And the sensor doesn't require you're right up on top of it either.. it works from a distance which makes these great security lights.  The decor isn't bad for the money, and they've really grown on me.  Any initial resistance to them that was in my head was quickly gone when I see them at night doing their job.  No wires.  100% solar.  Bright.  Efficient.  And they really don't look as bad as I initially thought.  They're now part of my garage look and I enjoy them!  Give them a shot.. they're very functional and I love the added light for security!
See the listing on Amazon.com