Universal Waterproof Case for Iphone 6 6S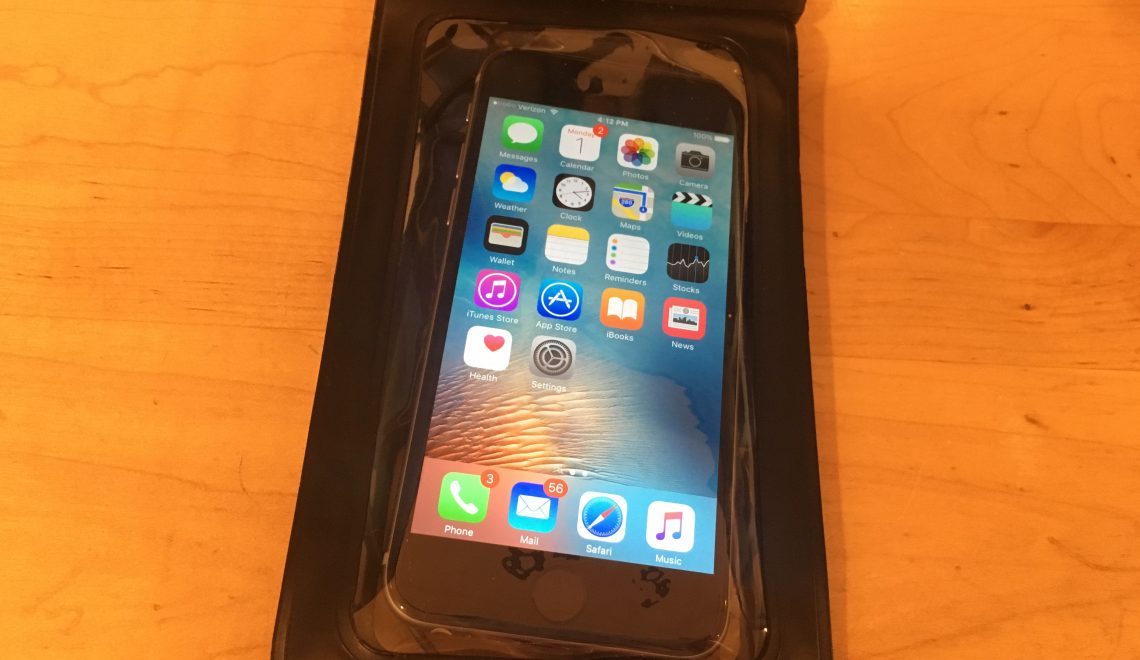 UPDATE 08/02/16: The seller actually emailed me and told me that you can put your phone into the dry bag UPSIDE DOWN and that there's a clear window down at the bottom so you can take regular pictures. Silly me!!! If you use the enclosed neck strap, you can just bring your phone up and read your messages so they won't be upside down… it just never occurred to me to wear the phone as a necklace 🙂 So my bad!! I now understand what the product is supposed to do and I feel confident in restoring the star that I removed because of this feature!!!
Original Review:
In the summertime, I'm constantly in the swimming pool.  I love being in/around the water.  And nothing kills a phone better than water!  So my phone stays on the table FAR AWAY from the pool.  And when I travel, same thing.  I've had so many issues with sand or water getting into my phone while at the beach or at the pool …. It's awful.  I was able to get one of these universal waterproof cases for my Iphone 6S for free or heavily discounted in exchange for my honest and 100% unbiased review.
The case is actually a pouch.  More of a waterproof pouch than a waterproof case.  Well it's is pretty good, not excellent.  One thing I didn't really expect was that the back of it is black.  Not see through.  So you cannot take a picture with the regular camera.  Only the selfie camera.  This is a serious drawback to the design.  There's a cool headphone 1/8″ cable inside the waterproof pouch with the jack outside the case so you can listen to headphones or plug in external speakers without opening the case.  Even though bluetooth is common, it's still nice to have the jack option.
The way it closes is using 2 latches which press the two sides together…. I don't see any ridge or strip (like a ziplock type zipper) on the top so I'm obviously a little concerned about the longevity of being able to hold water out but it didn't leak when I used it… So I can't deduct a star for something that didn't happen.  The only negative is really that I can't take a picture with the regular camera.  I have to deduct a single star for that feature alone.  But overall it's a good pouch / case / sleeve that will hold different phones and keep water out!
See the listing at: Amazon.com