Here's your chance to enter to win a $25 Grotto Restaurant Gift Certificate to celebrate National Meatball Day!!
Come celebrate National Meatball Day at Grotto Restaurant.
This Thursday – March 9, 2017
Sample meatballs in three delicious sauces!
You could score a $25 Gift Certificate to GROTTO!
Come ROLL WITH US Thursday March 9th starting at 5PM!
And now here's your chance to win one of the $25 Gift Certificates, just for entering and sharing on social media:
Win A $25 Gift Certificate to Grotto Restaurant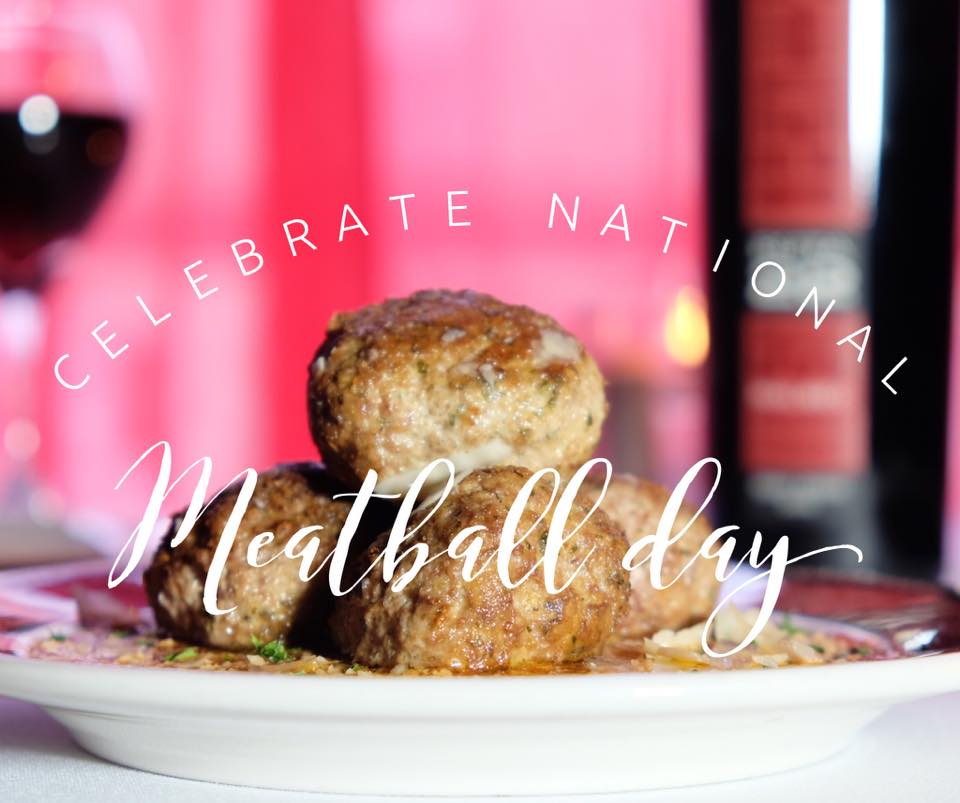 Celebrate National Meatball Day with Grotto Restaurant!
THIS THURSDAY - March 9, 2017 - We are recognizing one of the great American food holidays.   It's NATIONAL MEATBALL DAY!
Grotto Restaurant, 101 S. Main Street, North Syracuse NY 5pm - 8pm
We are inviting the public into Grotto for a free tasting of our spin on the Italian-American classic meatball.   Our meatballs are made fresh every day and are all hand rolled with the finest ingredients.
Sample Meatballs THREE WAYS

Live smooth jazz by Charles "Pinky" Pinkerton

Win one of multiple Grotto $25 Gift Certificates

Free Wine Tasting by Southern Wine and Spirits
AND HERE'S YOUR CHANCE TO WIN A $25 GIFT CERTIFICATE just by entering our online contest!  It's easy.  Just enter here, and you're in the drawing.  Share this on social media and earn extra entries!!
No purchase necessary, need not be present to win (although that means you'll miss out on the meatballs!!)
Good Luck!  And SEE YOU ON THURSDAY!!!