Silicone Baking Mat Reusable Oven Liner Set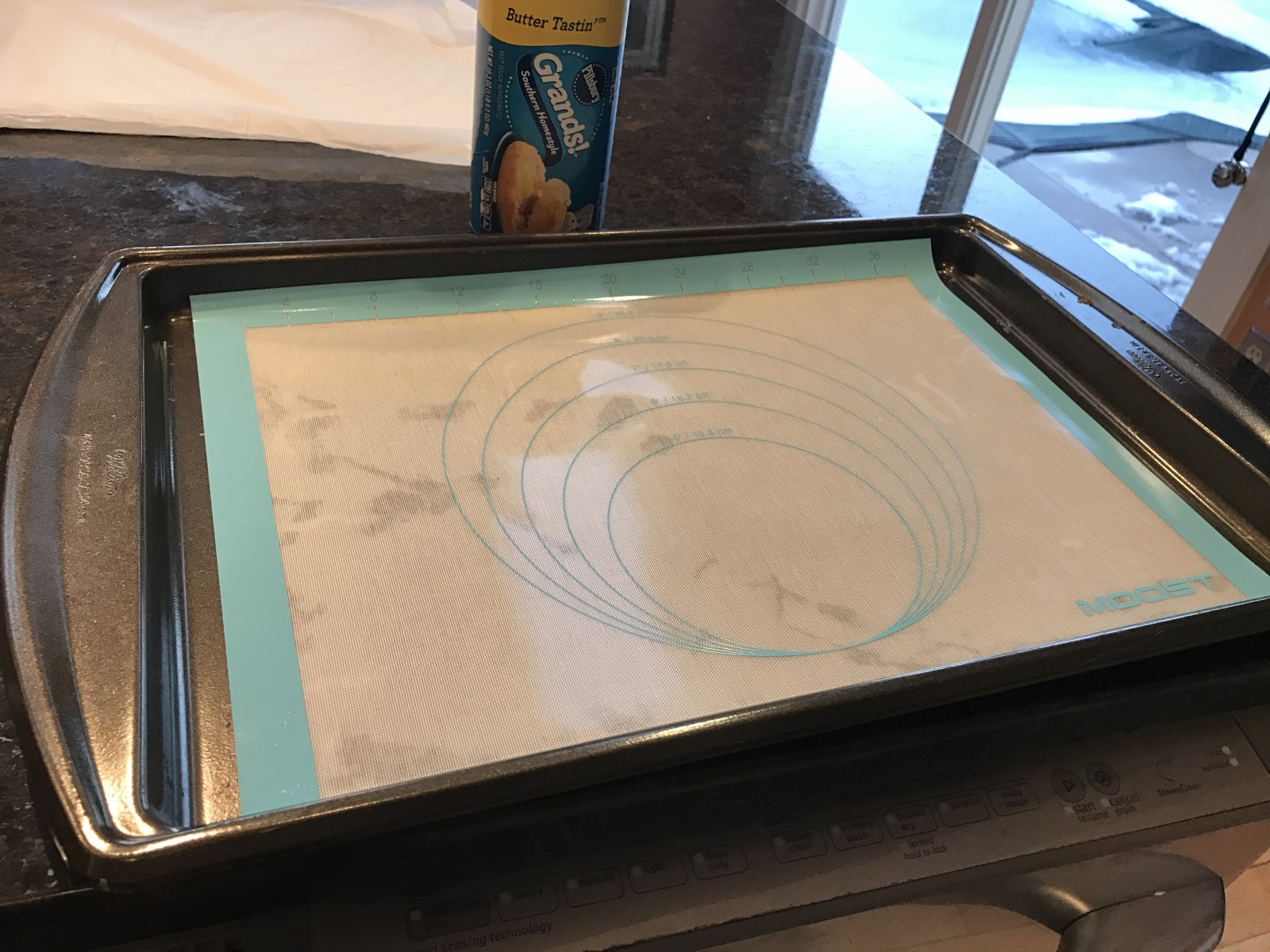 I don't use parchment paper – I think it's a waste and the thin paper doesn't protect the bottoms of biscuits, cookies, etc. from overcooking (getting burned!)  That's where this Silicone Baking Mat Reusable Oven Liner Set comes in.
I was able to purchase one of these silicone mats at a discount so I figured I would give it a try.  I've never used a silicone mat before but it worked perfectly.  FAR exceeded my expectations.  The liner fits right over your baking cookie sheet and if it's not the perfect size, no worries.  It can go over the side (see picture).  You don't need to spray it with cooking spray or greasing it with oil.  Nothing sticks, you can even egg wash the item while it's on the mat.  It cleans up perfectly – and the most important – whatever you bake does not overcook the bottom!!  HIGHLY RECOMMEND!
See the silicone mats on Amazon.com