Multi USB Cable 1 Micro USB 1 USB C 2 Lightning Connectors Charging Cable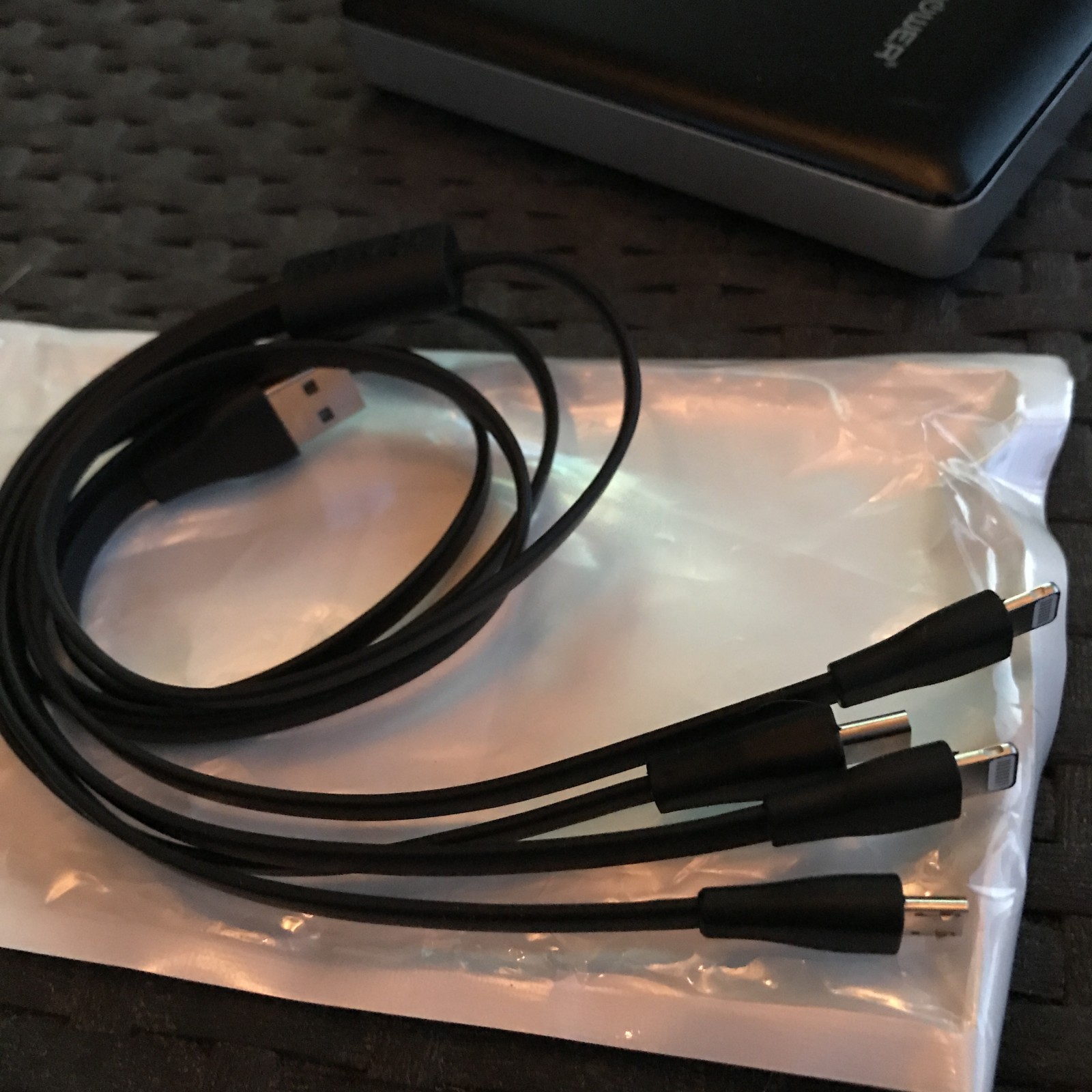 If you're like me, you always end up needing an extra smartphone charging cable. I'm always charging something.  Whether it's my phone or the battery pack, something always needs charging.  That's where this little Chafon 4 in 1 Multi USB Cable comes in handy!  EXTREMELY HANDY!!!
It has 1 Micro USB, 1 USB C, and 2 Lightning Connectors which makes it the perfect charge cable for just about any device.  As everyone knows, Apple is the most popular so 2 lightning adapters makes it perfect for you and a friend to charge at the same time.  And of course the world is going to the USB-C standard (which makes no sense to me) and to be truthful – this is my first USB-C cable.  What a great little gadget!
I am going to order more and put one in my office, keep one in my vehicle, and one in my kitchen where I do most of my charging.  The only negative I have to report is that this does not allow the use of syncing… it didn't at least with the apple lightning port.  I can't speak for the USB Micro or USB-C ports, but I'd imagine it's really only for charging.
Regardless for the price, it's a beautiful cable!
Tons of options for charging, and even when charging multiple devices – I didn't notice a slowdown on power.  Oh and it's perfect for travel and even I used it in conjunction with my solar panel to charge phones by the pool!
Check it out on Amazon: http://www.amazon.com/gp/product/B01M3U8UMD