Hope Cafe Liverpool NY Review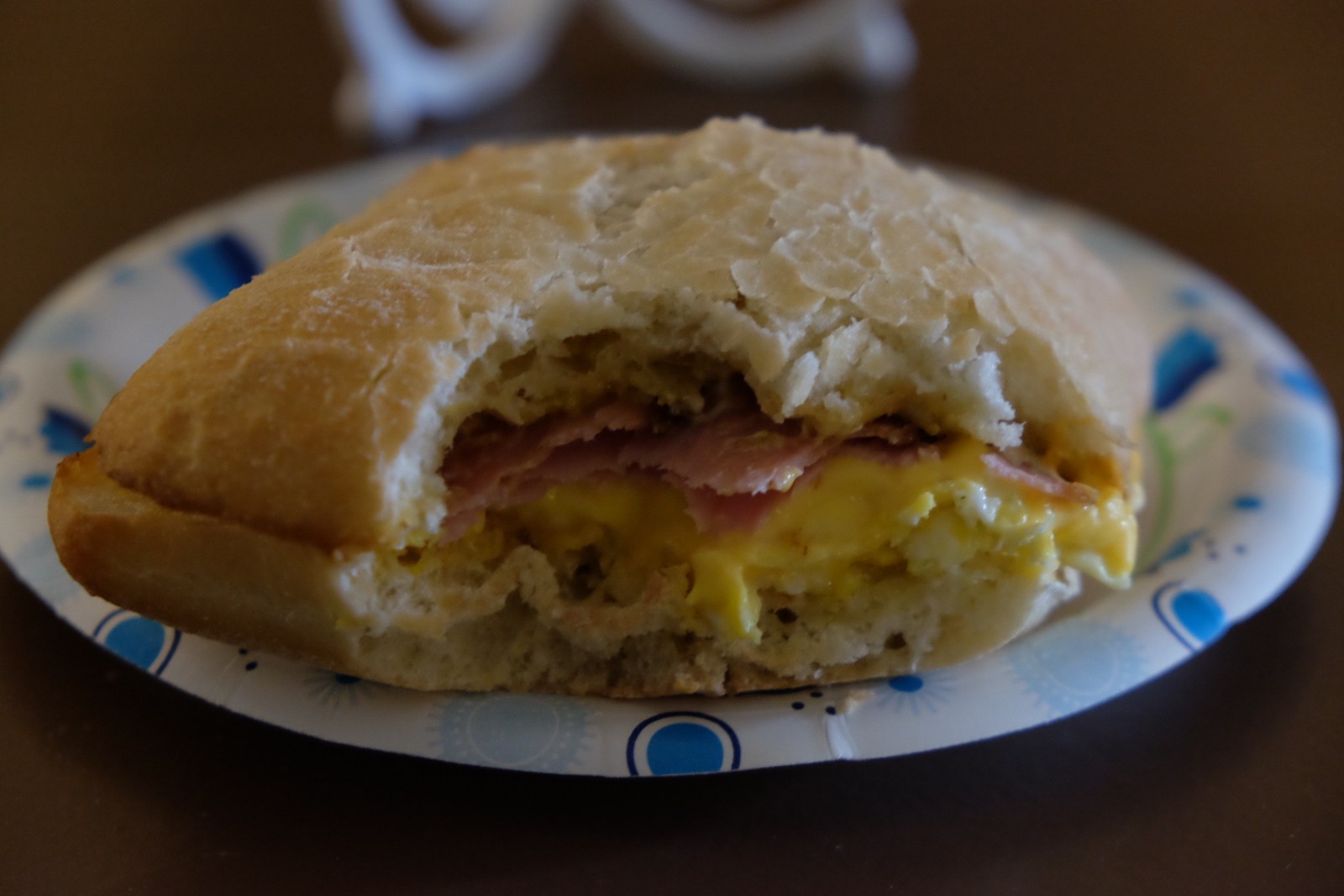 Hope Cafe Coffee and Tea House is a delicious new treat to Liverpool, NY. I saw some reviews online and decided to give it an immediate try.
Finding the Hope Cafe was a little tricky. I'd suggest they call it "Hope Cafe Coffee and Tea House at Village Mall". Long name, yes. But I honestly couldn't find it at all. Google Maps was not helpful in locating the property so I drove around the block once. Once I realized it was inside of the Village Mall at 305 Vine Street in the heart of the village of Liverpool, I was good to go. It was at suite #5 so just a walk down the inside of the small mall and I found them no problem.
I started with a Caramel Macchiato Coffee with skim milk and it was perfect. They have a variety of coffee choices (Latte, Mocha, Pour Over Coffee) with some very interesting ones I hadn't heard of. I will save those for the next trip, which will be VERY soon I might add.
Although the empanadas sounded really good, I ordered a Breakfast Sandwich (Sangwich) which was soft chiabatta bread lightly grilled with eggs to order (mine were scrambled eggs), with delicious cheese and ham off the bone. They also said that they put on a special homemade hot sauce which I will tell you initially I was skeptical of… I'm more of a plain egg sandwich type person but I literally said "Why Not?" And I'm so glad I did. It was absolutely to die for. In fact it was so good that I could have eaten a second one right then and there!
When I left Hope Cafe, they had a fresh batch of Carne (Meat) Empanadas that were coming out of the oven so I naturally couldn't resist buying one to take home. Despite having a large caramel coffee and an egg sandwich, I immediately opened it when I got home and devoured it. It was served with two different hot sauces, which are optional of course. They both were very unique and tasty. The meat was well seasoned and the pastry flaky and perfectly cooked.
The decor was very cute and quaint. A very good spot to sip your coffee and maybe read a good book or magazine. It's definitely kid friendly but it has lots of seating including some "nooks" where you could go if you wanted to be alone. There were a couple families in there when I went but it wasn't loud at all. Lots of interesting items decorate the very large eating area. It's not a stuffy coffeeshop but rather something that feels warm and inviting – a relaxing place where the only thing that makes you feel more at home is the attention the owners place on making sure you're happy. The owner and staff came around a few times to make sure everything was perfect.. and it sure was!
It was a treat for sure, a hidden gem for Central New York. A fantastic sandwich and a large strong delicious coffee for under $10. You can't beat it anywhere! I absolutely will be making Hope Cafe a regular stop!