Glittercrunch Monthly Subscription Box Review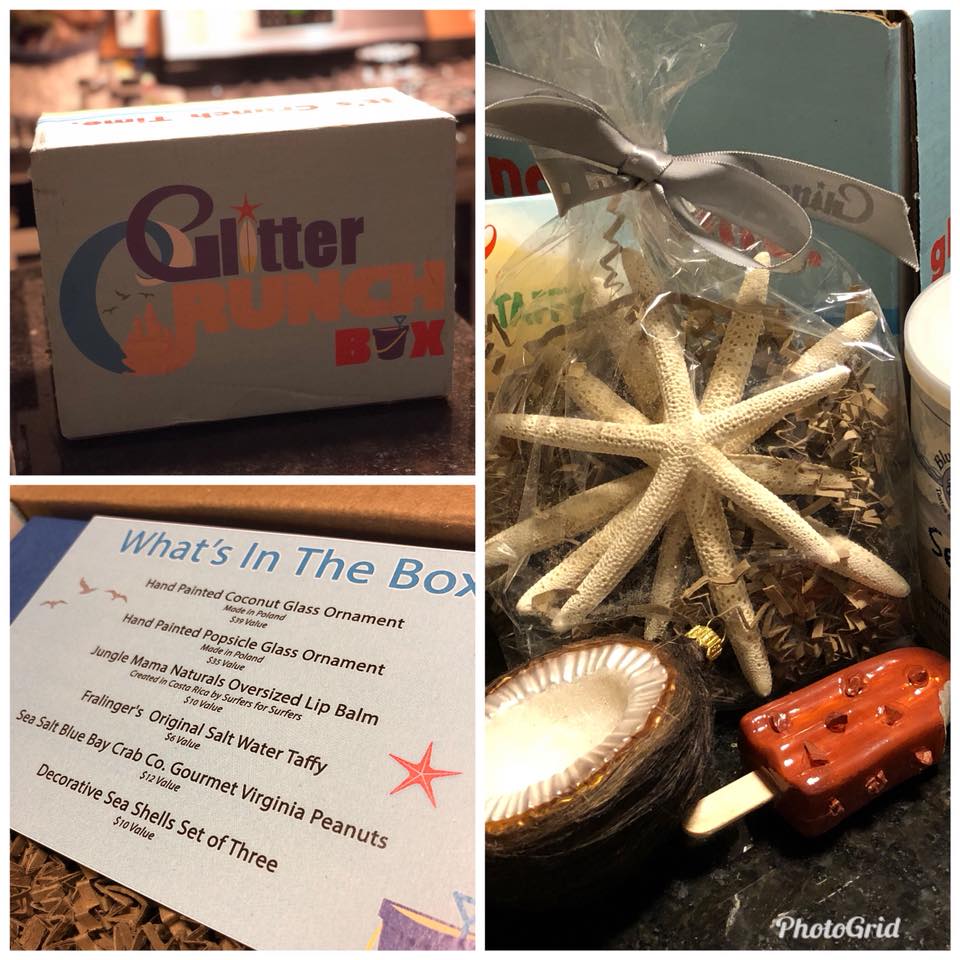 OMG what a great gift idea for those "hard to shop for people"!!! The "Glitter Crunch Box" " glittercrunchbox " is a new monthly subscription box dedicated to those who love and appreciate European hand painted Glass ornaments. Each month, subscribers receive a box with 1-2 European hand painted glass ornaments, plus 4-6 additional items all related to a unique, monthly theme. This month's goodies: coconut glass ornament, popsicle ornament, oversized lip balm, salt water taffy, gourmet virginia peanuts, and a set of 3 decorative sea shells!!!
Everything in this subscription box was pretty unique and had some type of hand either painting or hand picking.  The products are one of a kind and very european in terms of the glass ornaments they provide.   You get way more than the $59/mo. monthly box subscription price, and there's multi-month discounts available too.  There's stand alone boxes (single purchase) if you'd like that option as well and not a monthly subscription.
So unique, so clever and what a great gift idea!!!
See it at: https://www.glittercrunchbox.com