Best smallest high capacity battery pack wireless charger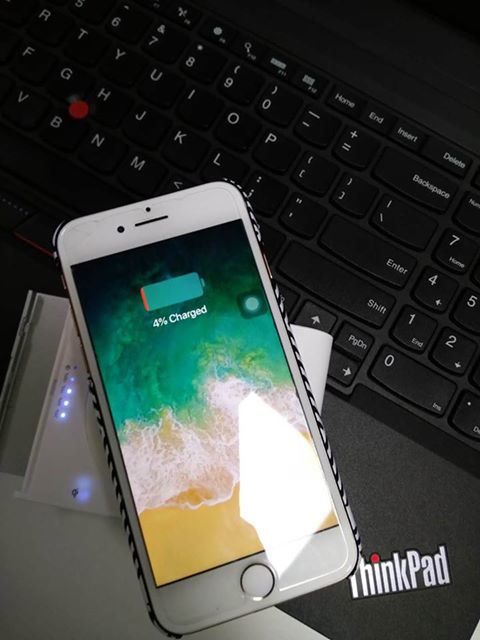 Bottom line: This product is the swiss army knife of battery packs.  It is a high capacity small form factor battery pack that allows 3 devices to charge at the same time, and it supports wireless charging. Even for an iPhone.  All for a steal of a price.  Let's get into the details:
I was an early adopter of the Apple iPhone X and was so excited about its wireless charging capabilities. And I am a heavy user of my smartphone so the battery goes down quickly every day. I have many battery packs of various sizes from small and low capacity to large and high capacity and everywhere in between. But none of them are as as small and powerful as this one – and WITH WIRELESS CHARGING!! I can't even tell you how amazing this is.  It is. Period.
First of all, I have some stand alone wireless chargers that I bought when I had a wireless charging case for my iPhone 7. They don't work with the iPhone X!!! Why? I haven't a clue. Even my GM Factory Wireless Charging in my SUV doesn't even charge my iPhone X…. very disappointing. Before I bought this Qi Wireless Charger Battery Pack I would bring one of my standard packs around with me and with the cables, it's just annoying — but it's necessary, right? Well this battery pack is the best! Just lay your Qi device on top of it, and it wirelessly charges!!! It's truly amazing. There's an on/off button so when you're not using it, the power doesn't slowly dissipate out. It's very high capacity for it's size and charges my phone multiple times with ease before needing to be recharged.
It says it supports fast charging QC3.0 but I don't have any devices that support that so i'm out of luck there. It has USB Type C ports so it supports the new standard that devices are coming out with!!! A device that's future proofed! YAY! It has a great 4 LED power indicators so you know where your battery is at and a full 2A of output power. (1A for wireless as that's the max power for that technology) You can charge 3 devices at once and even has a pull out stand for your phone.
And ALL THIS at a price under $26?!?!? CVIDA has outdone themselves with this device. I could NOT recommend this wireless charger battery pack more!!  Perfect for kids and their iPads / tablets (kids love to play games and watch shows on their devices!!) – great for trips and vacations.  Everyone needs one of these!!!
If you're reading this…. just buy it. You will NOT be sorry.
See it at Amazon.com