L Shaped 58.1″ Computer Gaming or Home Office Corner Desk Review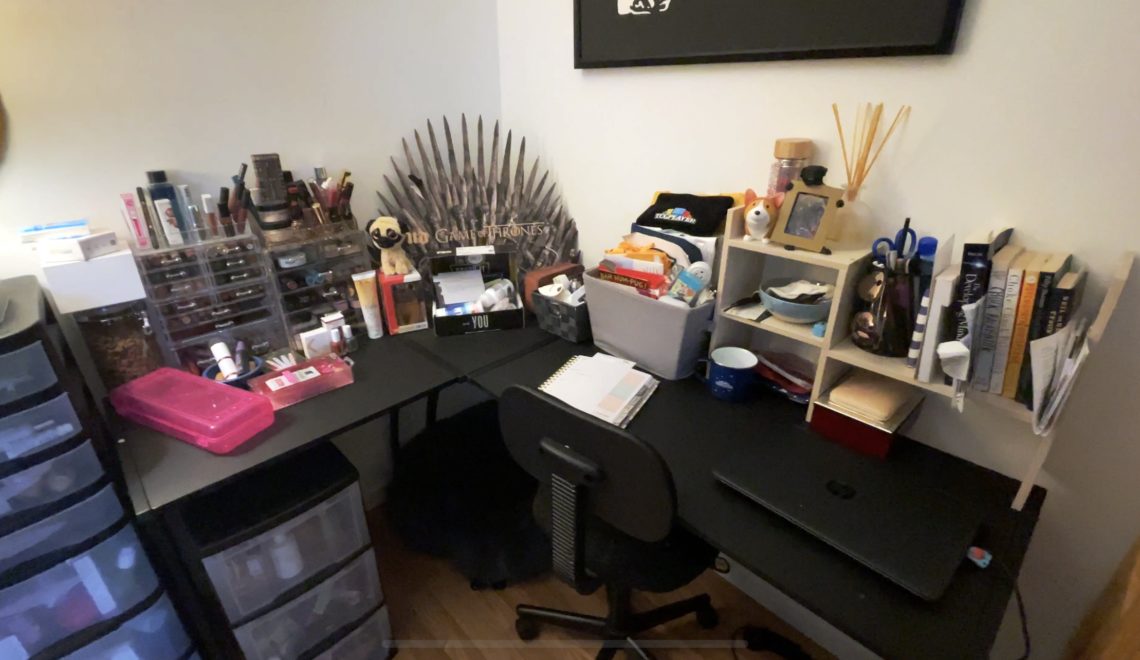 <a href="https://www.tomoson.com?code=TOP7a6377c220591c7a11bb8b11edb2c07b" rel="nofollow" style="display: none;"></a>
My girlfriend wanted an L Shaped Desk Home Office Desk for "her room" which is basically a combination workout (Peloton) make-up station, and actual home office. She wanted a writing area that was space saving and could fit into the corner of the room with ease.
First of all, the box came perfectly from Amazon and FAST. Shipping was perfect and everything was in-tact. Labeled properly and the instructions were so easy for her to put together. No, she didn't even ask me for a single ounce of assistance! All on her own, it was put together in less than 20 minutes – that includes time to find a screwdriver! Oh and on that topic, use a regular sized one – she used a small one and she complained about that after the fact. Seriously, just use a normal sized screwdriver!
Ok, so after she laid it out – she said she did do one thing wrong which was put the legs on backwards but once she realized it had to go against the wall using the short side, she unscrewed it and was back on track in no time. Again, the whole putting together was done in under 20 minutes.
The desk is very sturdy – a huge upgrade from her last one. The only negative she had was that it didn't quite go all the way to the wall – there's a gap of a few inches but that didn't matter at all as she put her desktop storage right against the wall so things wouldn't fall down. It wasn't a big deal at all.
She loves the stability and look of it – while it's simple it's still highly functional. And the corner "wedge" gives it plenty of writing space that she can use for work, gaming (yes, she's a gamer) or anything at all she wants to do. Under the desk corner unit, she put a small dog bed so our dog can be in there with her while she's working.
We saw a desk while we were out yesterday that was half this size, not nearly as good, and it was almost 2x the price. This is absolutely a steal!! If you're reading this, you honestly cannot go wrong for the money. Good for kids or adults alike.
Check it out:
http://www.amazon.com/gp/product/B083FGDKY8
See my full video review at:
<a href="https://www.tomoson.com?code=BOTTOM7a6377c220591c7a11bb8b11edb2c07b" rel="nofollow" style="display: none;"></a>