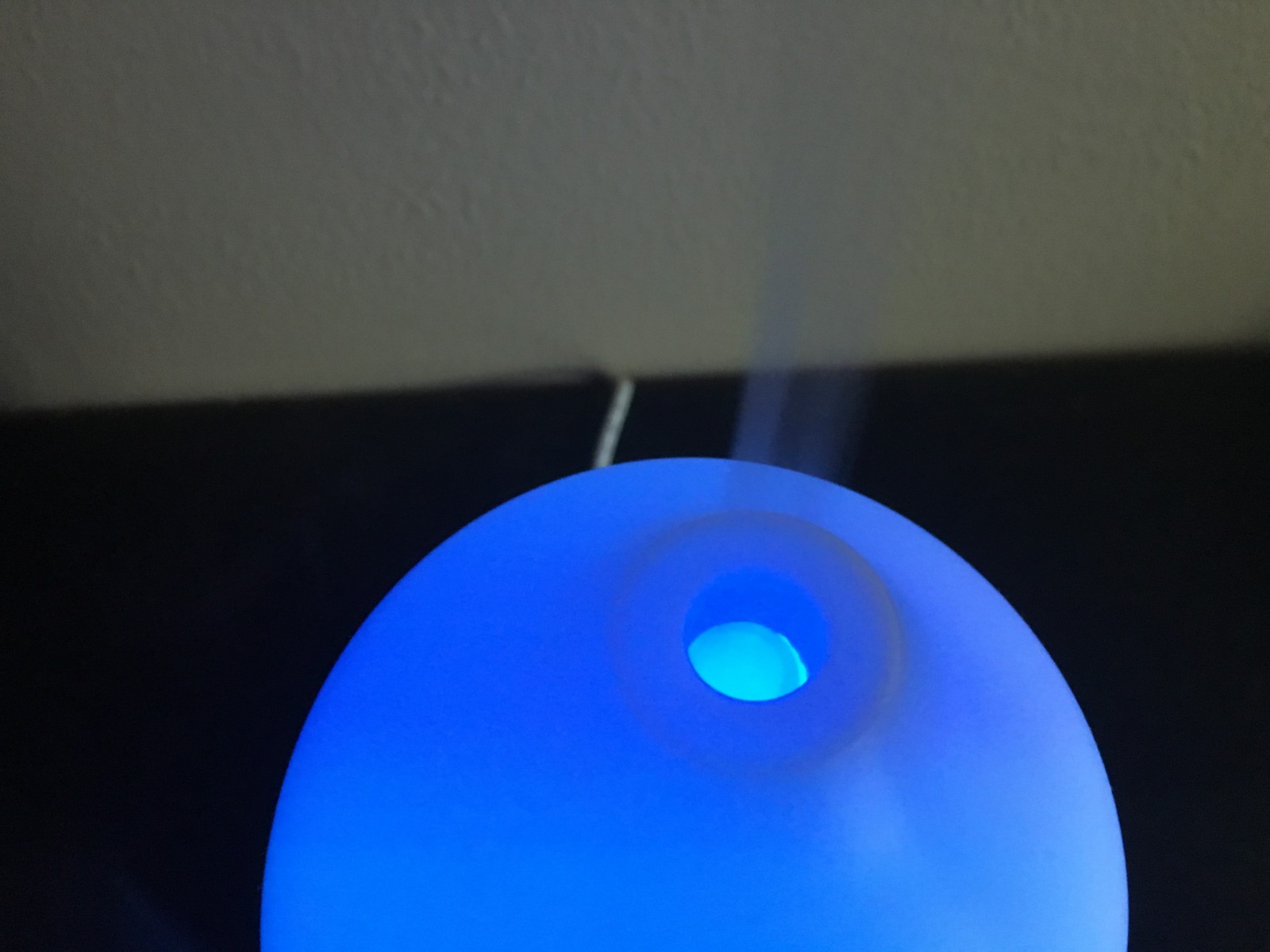 I absolutely love a nice smelling house… and the key to mine is having ultrasonic mist diffusers around the house.  When people come over it's one of the first things they comment on "oh it smells so wonderful in here!"  And it does.  Thanks to these little units around the house.  I had an opportunity to get this unit for free or heavily discounted in exchange for an honest and unbiased review.  So I did — because I like having multiple ones in my house and could compare it to the other ones!!!
Holan makes a pretty decent unit – pretty much the same as the others.  I'm not a huge fan of the shape of this one, but it works for a second room for me.  For the price, $15.99, its a pretty good value for sure.  It has an auto shut-off which works well, the lights are good brightness – not overpowering, it's quiet, it's basically everything you'd want in an aroma oil diffuser — without a huge price attached to it.  It's even small enough that you can bring it with you on vacation, camping, wherever you might want some nice smelling oil to fill the air – without it being too big…… but at 120mL it's not small enough that you have to keep refilling it constantly either.
Not much more I can say about it…. it's a great value for the money.
Check it out on Amazon.com