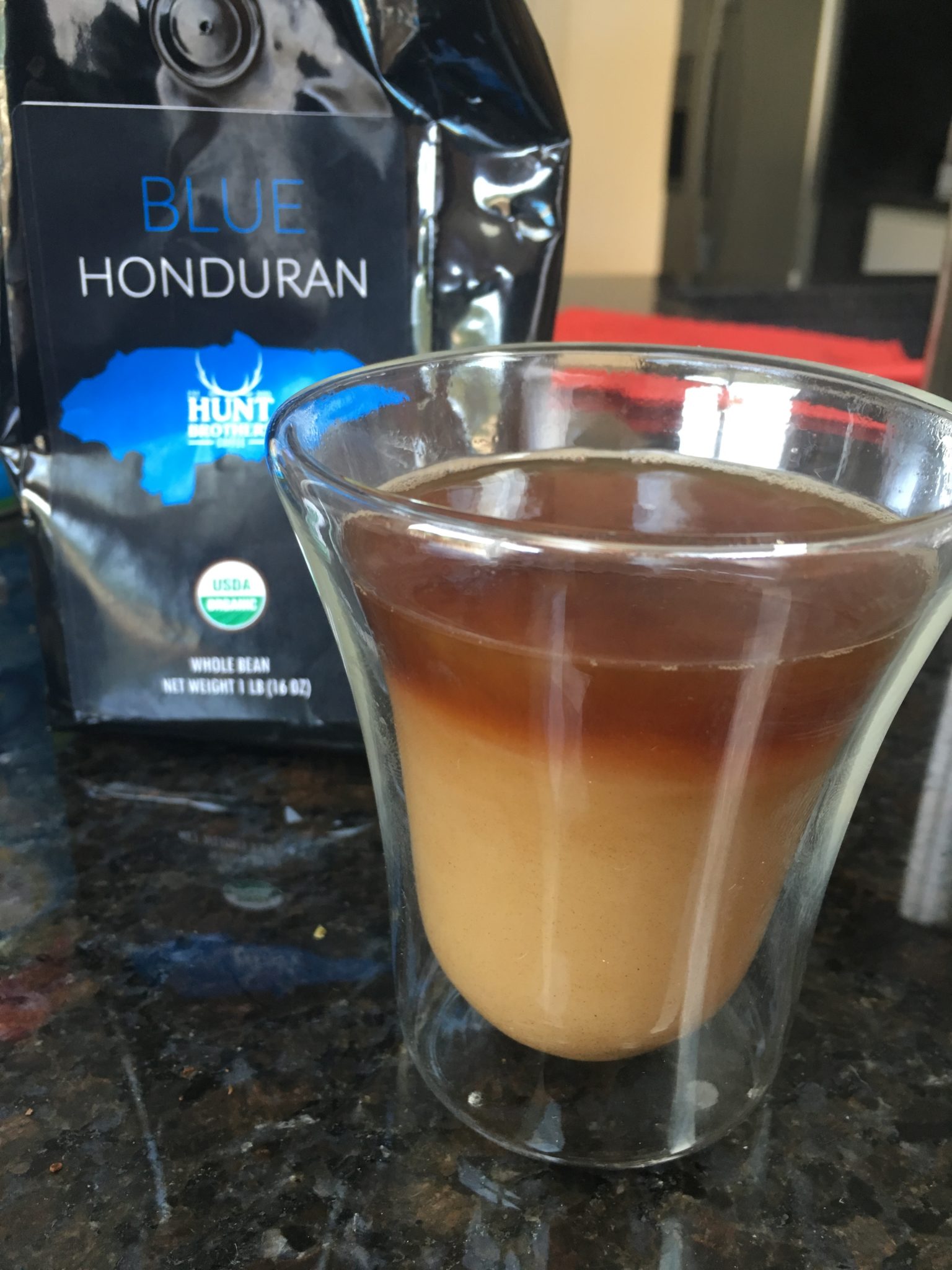 DELICIOUS COFFEE!!!!!!!! Organic Whole Bean Blue Honduran…. Yeah, I didn't know much about this before I had an opportunity to try this. I'm SO GLAD I DID THOUGH!!! It's so smooth, has a rich flavor and has a bold "wake me up in the morning" type property to it. It's delicious. I received a bag of this coffee for free in exchange for an honest and unbiased review. I'm a die-hard coffee drinker so I'm all about telling you like it is. My words are 100% my own here.
When I received this, I literally put my other blends on hold. I couldn't get enough of this Hunt Brothers Coffee. It helped that it was so fresh and the aroma of even the beans themselves was enough to just make me want to get up and run downstairs to brew myself a cup. I actually used the Hunt Brothers Hand Bean Grinder (yes, a hand crank!) so it made the coffee that much more enjoyable. I brewed the coffee one k-cup at a time using a reusable k-cup pod. I tried it both with just cream and a vanilla flavored creamer – both were amazing. The beans are high quality and the flavor and aroma cannot be put into words.
I HIGHLY recommend this coffee! Everything I've sampled and purchased from Hunt Brothers has been spot on. They made REALLY good products and coffee!!!!!
I love what I do. I review things to help potential buyers make good educated buying choices when they shop. I don't receive any money for this, and I don't know the companies that send me their products — I do this because I truly love what I do and disclose everything fully. (Sometimes too much!) All the products I review are tested by me personally or my wonderful supportive family! If you think I/We did a good job in reviewing this, give this review a HELPFUL VOTE so I know what people want to see more of and what is helpful for them.
Take a look for yourself at: Amazon.com