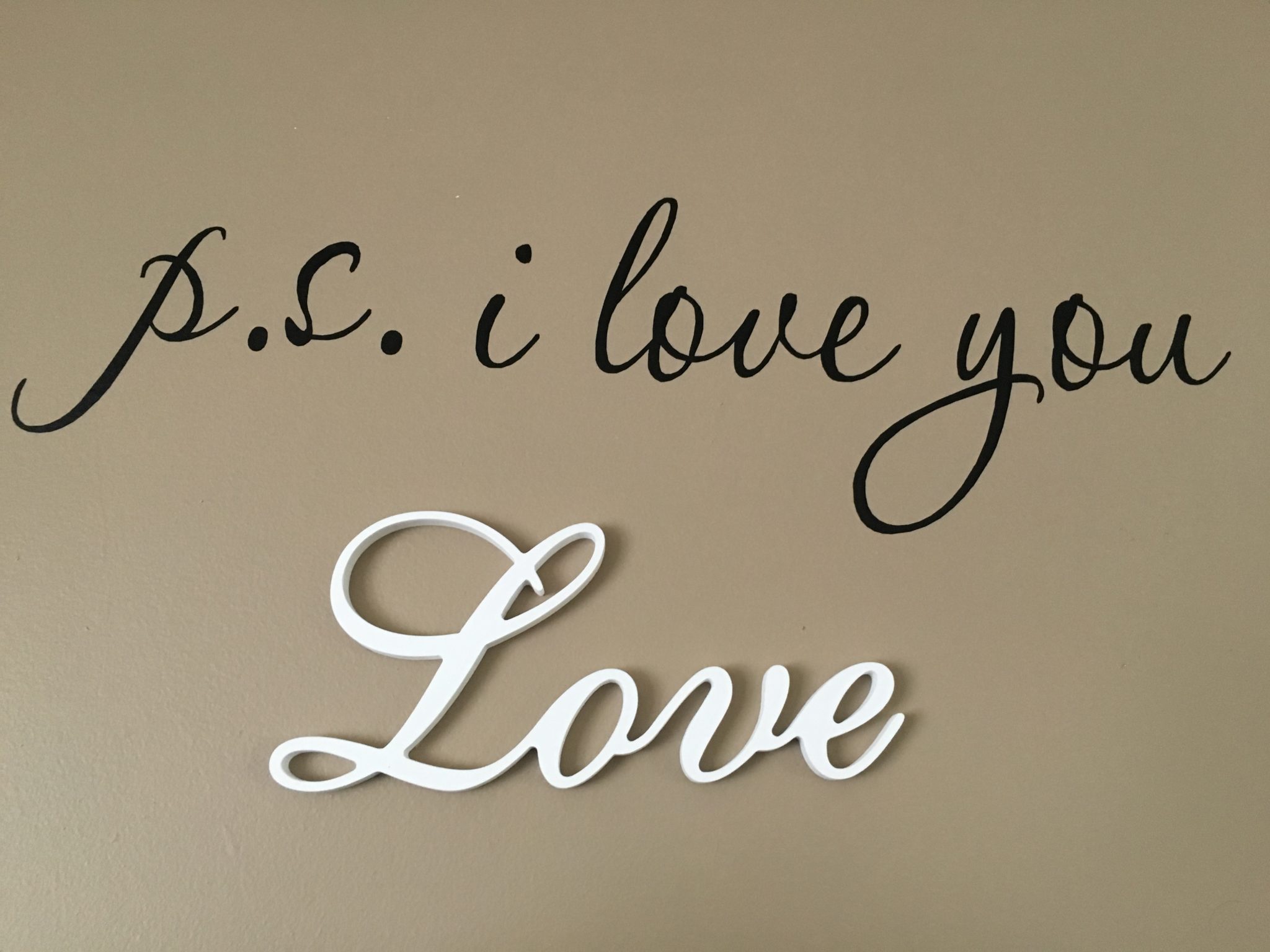 We are building a wall in our bedroom for cute saying and wall art.  Ironically, the first two we've started are both LOVE wall art!!  This one was provided highly discounted  in exchange for an honest and unbiased review.
This was delivered pretty quick, no complaints at all.  It's lightweight so it's easy to attach to the wall.  In fact, I'm using very thin double sided tape to adhere it to the wall!  It holds just fine!!  So you don't have to put any nails or screws in the wall – HUGE plus.
It looks great, very stylish and decorative.  Beautiful piece on the wall.  Love letters make every room in your house look better!!!  Even though it kind of looks strange on the bedroom wall with the "PS I Love You" right above it, I'm hoping that once we get more wall art it will all come together!!!
Highly recommend this piece!
See the listing on Amazon.com