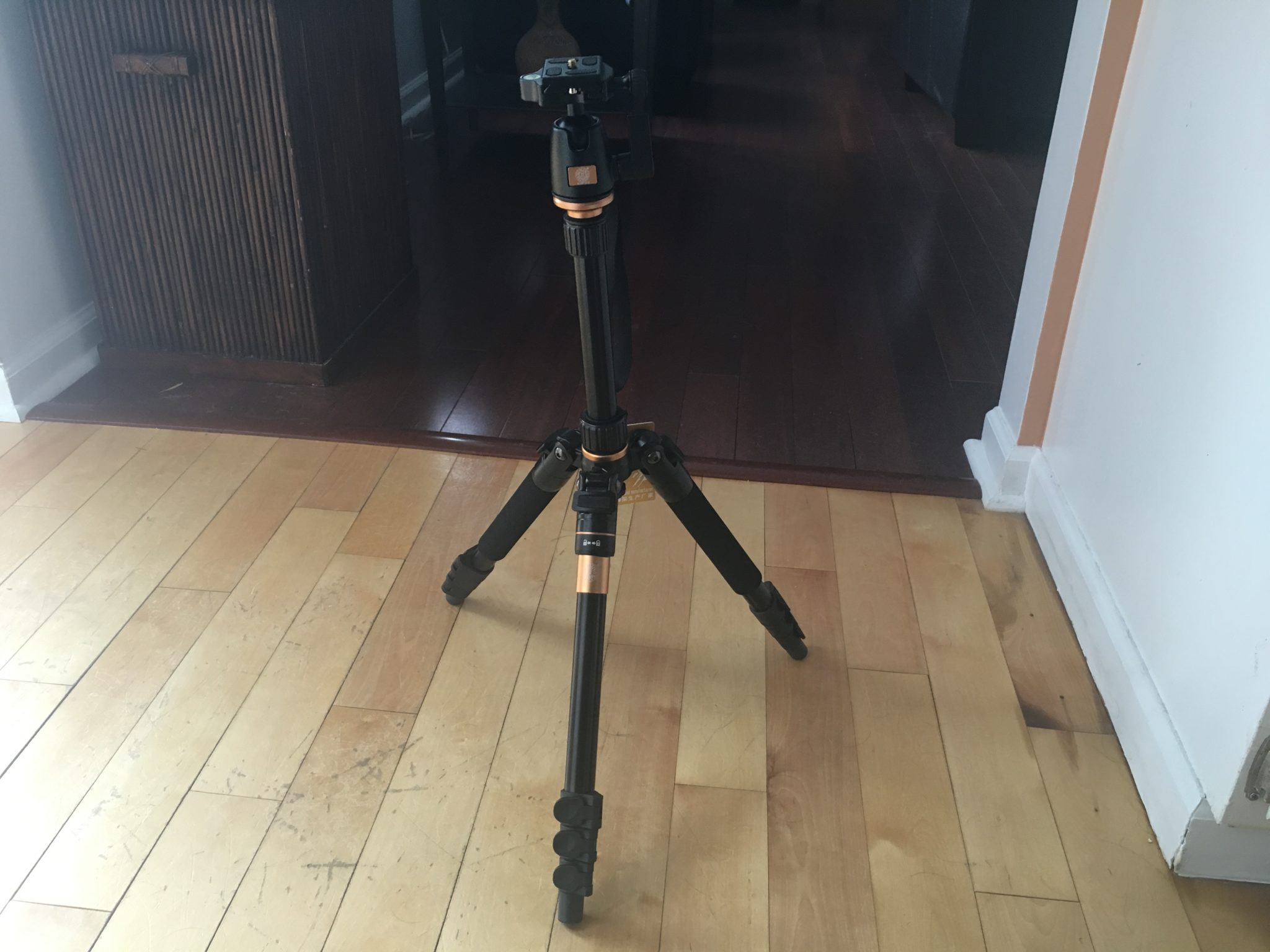 I needed a good, solid tripod for my Fuji Mirrorless as well as my iPhone and perhaps my Nikon dSLR as well. I admit that since I bought my Fuji X-T10 that I absolutely hate to use my dSLR … but that's a topic for another review.
I was able to purchase this at a significant discount in exchange for an honest and unbiased review. I have used many tripods and knew exactly what I wanted so I'm very qualified to make this review in my own words.
Let me tell you what I love about it: it's compact. It really folds up well and is much more compact than I thought before I bought it. Solid construction and it goes up easily. The locking mechanisms work well and quickly sets the desired height. The level bubble isn't big, but functional for what you need. The center post is easy to adjust and the threaded connector piece comes out with a flick of a latch so you can keep that on your camera and just insert and lock it quickly. I really didn't find a whole lot that I didn't love about this, other than I wish it held my Nikon with the heaviest lens a -little- more stable. There's the tradeoff between portable, light weight (which this is medium weight but not heavy!) and being too flimsy – which it's not. It could be a LITTLE taller, and the level bubble could be a LITTLE bigger to see – but it doesn't take away from the great performance of this tripod. Is it "professional"? I guess that's an interpretation of the word, but I'm a pro-am, not a pro and this will suit me JUST FINE!!!! I recommend this tripod very much!!!  Comes with a great padded carrying case too!!!
See this tripod at: Amazon.com