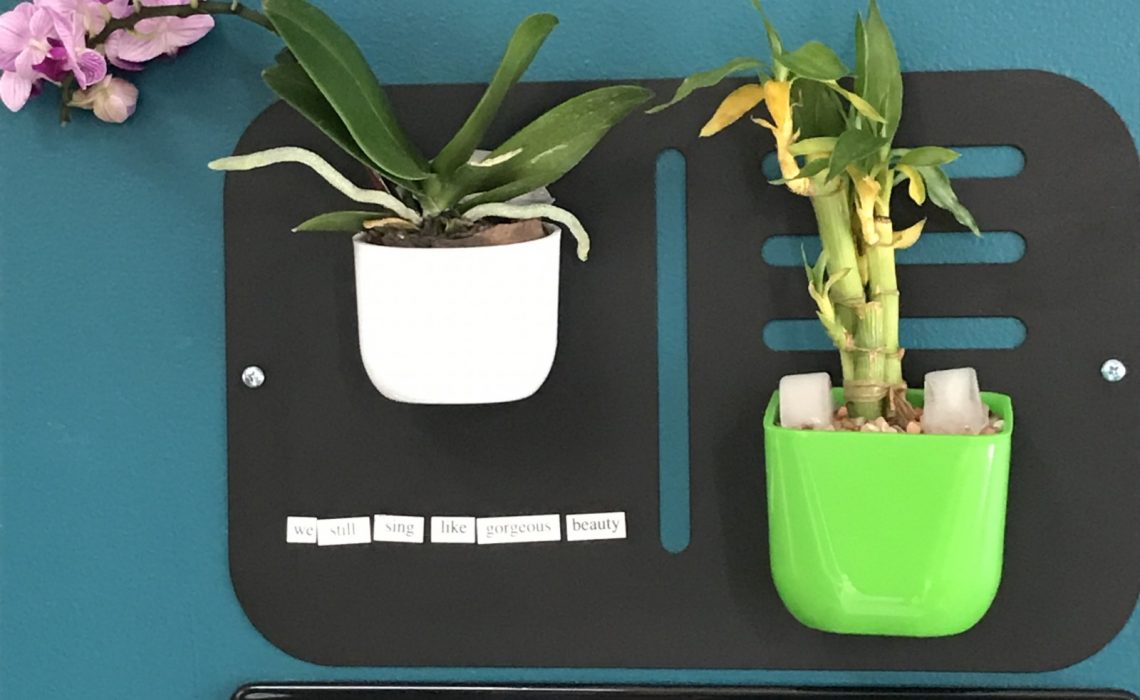 I was looking for a magnetic hanging planter for some time to put a couple succulent plants into and I found this one on Amazon! It's literally a metal magnetic board that comes with 2 small plastic pots with magnets on the back and it looks fantastic! It is so easy to install. All you do is simply drill a hole on each side for the drywall anchors. Push the drywall anchors through. Then screw the magnetic metal board to the anchors and you're good to go. It could not be easier to do!
It has a very modern design in a flat black finish that's very elegant and simple. The vents are there for esthetics and makes the piece simply stunning. The magnets are strong – so even the orchid I put in there with heavy rocks filling the cup, it worked perfectly. I like the color and size of the plant cups.
I really couldn't ask for a better small conversation piece for my entryway / hallway. It's the perfect size! Oh and I also used magnetic poetry on the board too so feel free to be creative! You can also use the magnetic plant cups on your refrigerator if you're so inclined. Multiple choices so play around with it!
See it at: http://www.amazon.com/gp/product/B0728B998Q