Rallt Double Camping Hammock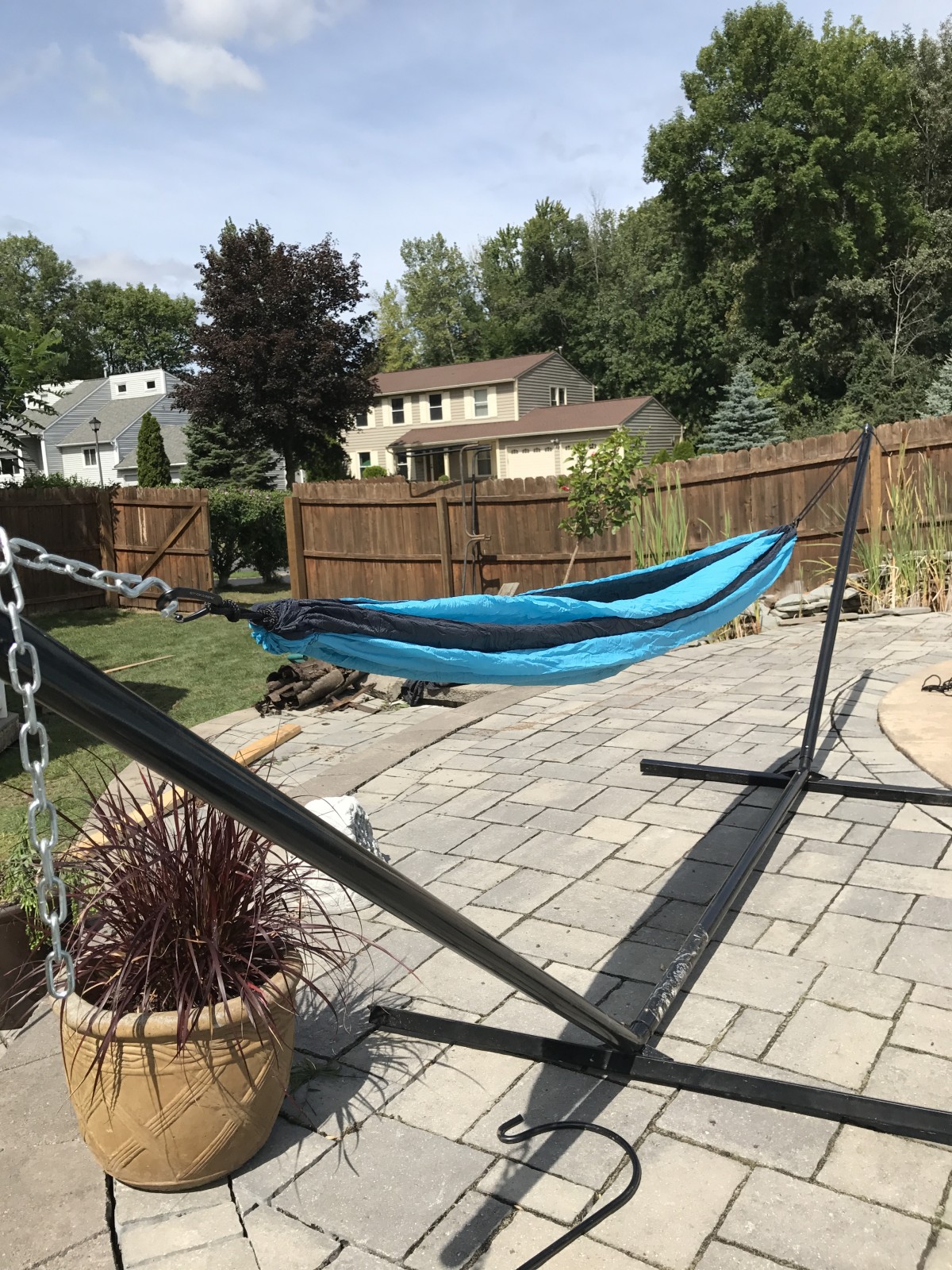 This Rallt Double Camping Hammock is perfect for on the go campers or even for your backyard. Use the nylon rope that it comes with to attach to trees or even sides of buildings/sheds. Personally, I used a hammock stand that I bought on Amazon for this purpose as I wanted something sturdy and semi-permanent in the back yard. I don't have a lot of trees so this worked out perfectly.
It comes all folded up into its pouch which makes it perfect for travel camping. You can even put it in your vehicle for an impromptu chill session!!! Super lightweight yet durable. Made of breathable material so it's not too hot when you're in it for a long period of time. How compact it is!! It's wonderful. There is also an inside pouch for your cell phone, keys, or anything else you may want to hold onto (things fall out of your pocket when laying down!!) It's super stylish and it's affordably priced.
Check it out on amazon.com