Simply the BEST BBQ Grill Brush Ever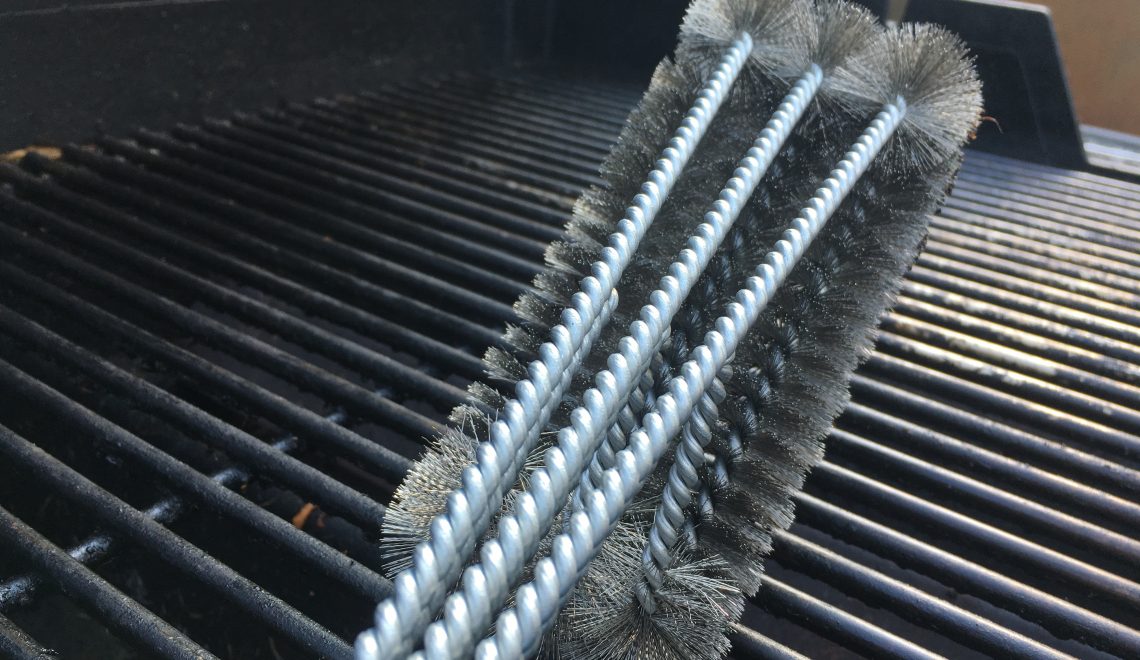 Rarely do I jump up and down excited to write a review. Especially about a BBQ Grill Brush. This is the exception!
This brush is the cat's meow. It's strong and the brush has a unique angle that makes it easy to power through grill gunk – if that's the technical term for it. Caked on baked on food residue comes off so easy. Very simple to use. It feels like you're wielding a weapon in your hand… that's how good it feels. Ok, maybe not a weapon per say.. but it destroys the mess that BBQ'ing leaves on your grill!!!
The cover is a great touch – but i'm not sure after this brush gets all dirty how i'm going to want to put it back in there… i've used it a few times now and i'm already at the stage where i try and get it back in but it's dirty so i'm thinking i may just store it in the grill itself, out of rain and such. Although the bag will help protect the bristles…. I'm not sure what i'm going to do yet! Just know that the bag is there for storage.
This is by far the best grill brush i've used. Top quality. Highly recommend.
I received this for free or highly discounted in exchange for my honest and unbiased review. if you couldn't tell… these words are my own and I'm VERY happy with this. I'd pay the full price for one of these when this one finally scrubs its last grill grate! $12.95 is a great deal!!
Just A Guy Who Reviews Stuff gives this 5 STARS for being so freakin' awesome of a grill brush that I'm thoroughly excited to share this with the world!!!
Check it out on Amazon.com