100% Pure Sandalwood Oil by Majestic Pure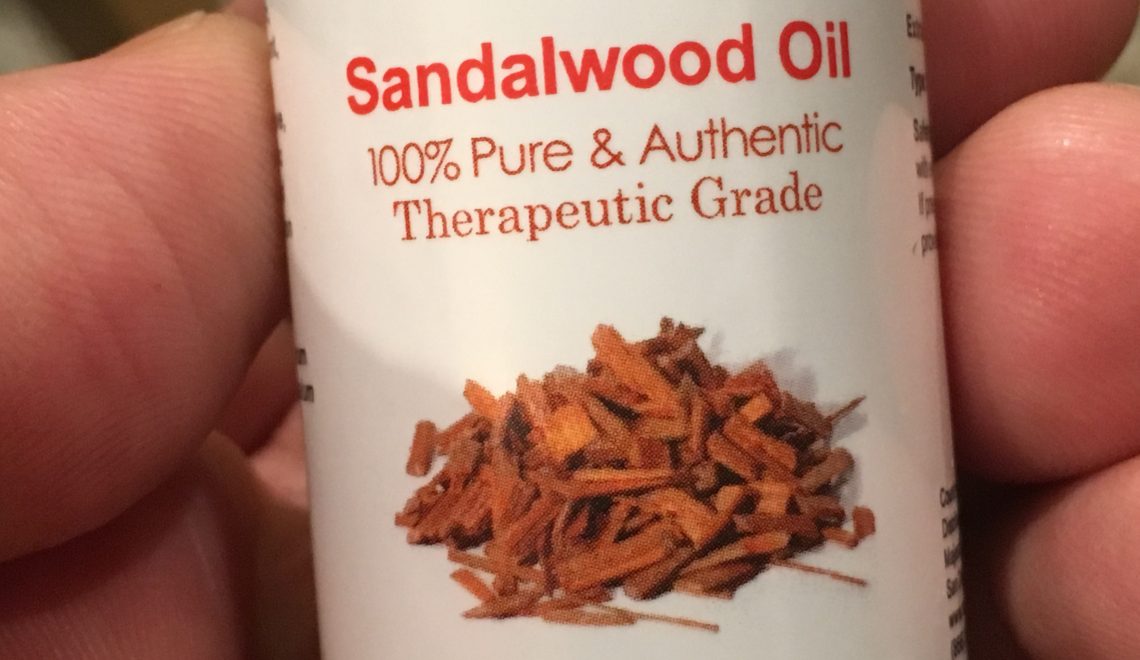 Sandalwood is one of my all time FAVORITE scents.  For Christmas, my girlfriend gave me "The Art of Shaving" soap which was Sandalwood scented.  Ever since, I've been a HUGE Sandalwood scent kick.  I had an opportunity to receive a bottle of Majestic Pure 100% Authentic Pure Sandalwood Oil sent to me for free or heavily discounted in exchange for an unbiased and honest review.  Here we go:
First of all, guys – smell this!!! I can't describe it, but it's a woodsy very rich and elegant fragrance. It's wonderful.  Now, what do you do with it?
I used a few drops in my aroma oil diffuser and it makes the house and my office smell wonderful.  But that's not all…. I added some to an unscented soap I bought and it was one of the best scents to use for this purpose!!!!  My entire body smelled SO GOOD when I was done.
Sandalwood is also good for skincare and other things – but I find the oil is great for relaxation….. Lavender is nice, but Sandalwood is better.  Try it, I promise you'll love it!
This oil is rich and full of fragrance – appears as pure as a regular person can determine without equipment!!!  I highly recommend this oil!!   It's a little pricey, but hey – Sandalwood is so rich and elegant that it costs a lot of money.  I won't lie.  But compared to other products, this one smells fantastic!!! Buy it!!!
Oh and you can use it to add fragrance to your bath salt soak, apply it (with a carrier oil! not directly!) to your skin, etc.  The uses for this oil are numerous!!!
Check out the Amazon.com listing.