Solar Landscape Garden Lights Glass Globes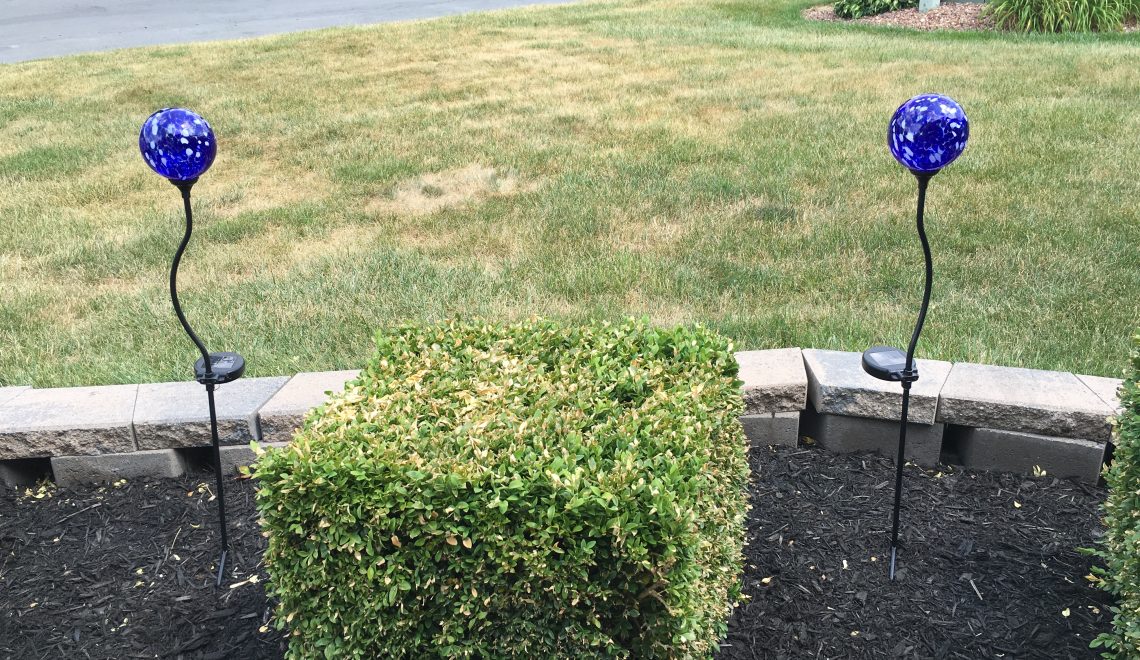 I remember when solar lights were awful, and I mean awful.  They were dimly lit fixtures that ran out in an hour or two.  Everyone said "you live in New York, you get little sun, what do you expect!?!?!"  Then LED technology came along which really revolutionized the Solar Light market.  Low power consumption means what "little sun" we have in New York actually goes a long way now!  And LED's are much brighter than the traditional bulbs.  This one innovation really changed the game for solar powered lights, especially landscape lights!
I was chosen to receive these solar garden glass globe lights for free or heavily discounted in exchange for an honest and unbiased review.  I needed lights in my front landscaping anyhow so it worked out nicely.
First of all, they come VERY protected from shipping issues.  They're packed so well – it took me a few minutes to get them out!!  But when you have glass globes (and beautiful ones no less) – caution is not a bad thing.  They went together easily and quickly.  Assembly was SO SIMPLE.  The stakes were heavy duty and even though it was going into landscape rock beneath the mulch – it went in nicely.  Firm pressure on the stake was all I needed and it didn't feel flimsy … didn't fear it bending or breaking.
The light turns on with a flick of the switch underneath — after you charge it for a day of course.  The globes light up beautifully and have a very elegant look to them.  The multi-color changes/rotates and it looks very nice in the landscape.  VERY impressed.
I highly recommend these solar landscape lights!
See it on Amazon.com