AqtivAqua Stardust Swim Goggles for Kids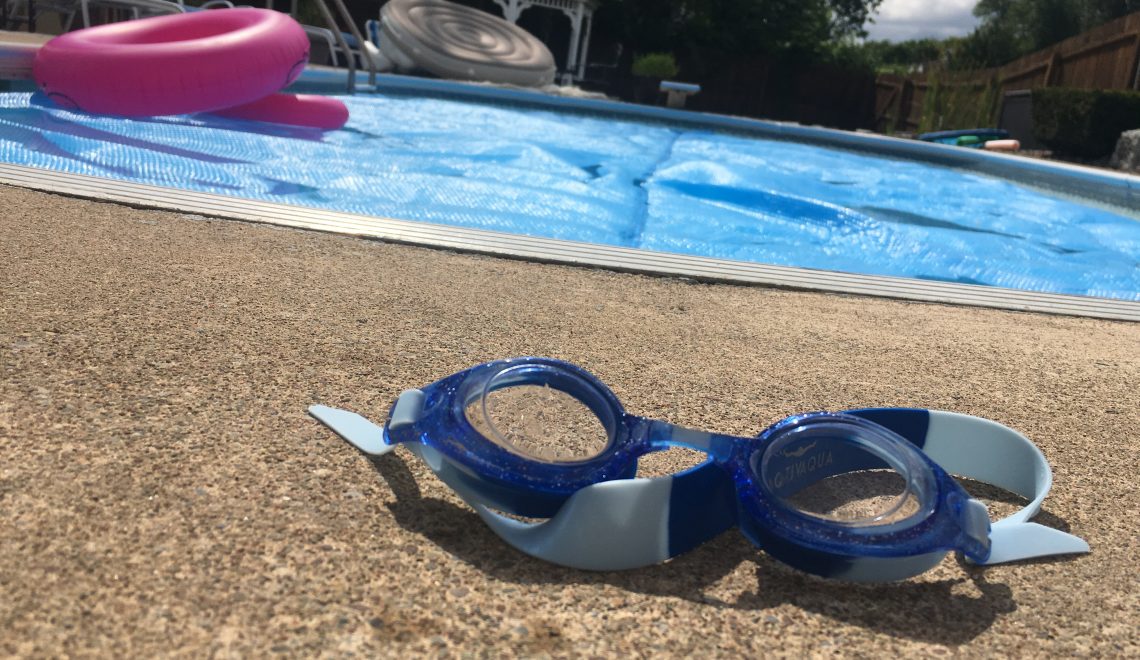 This summer, the little one has been swimming like a fish in the pool.  It's hard to keep him out of it.  He wants to just keep jumping in, getting out, jumping back in, and of course the infamous "let me swim in the deep end."  Since we keep the chlorine high (the pool is heated), it's important to make sure chlorine doesn't get into his eyes (or the other kids that come over and swim too!)  And it's also teaching him how to swim because he can open his eyes underwater.   Adult swim goggles just don't fit him (he's 4.5 years old) so we needed to get kids swim goggles for him.  Lucky for us this pair was sent to us for free or heavily discounted in exchange for an honest and 100% unbiased review.
The style is great.  It's not like you're winning a beauty contest in your swim goggles but hey these are actually pretty good looking if I do say so myself.  The fit is WAY better than adult swim goggles.  Childrens goggles are designed to fit the smaller face both in size of the lens as well as the fit around the head.  Both work great.  And they don't fill up with water.  That's the big thing here.    They come in a great case which the boy has promptly lost on us. (I'm sure it will turn up sometime!!)  For under $15 with free Amazon Prime Shipping, it's a great deal.  Your kid's eyes will thank you for getting these for them.  They don't fog up, they're comfortable (he had them on all day long!!) they're scratch resistant (which means when he drags them across the concrete it won't be so bad as when he does it to my large swim mask!!!  These awesome swim googles for kids.  I took some pictures of him in the goggles but I haven't been able to offload my underwater camera pictures.  As soon as I do them, I'll post the pictures. You'll see how great they are!
See their product at: Amazon.com