CHA! Sriracha Sauce Buffalo Chicken Empanadas Recipe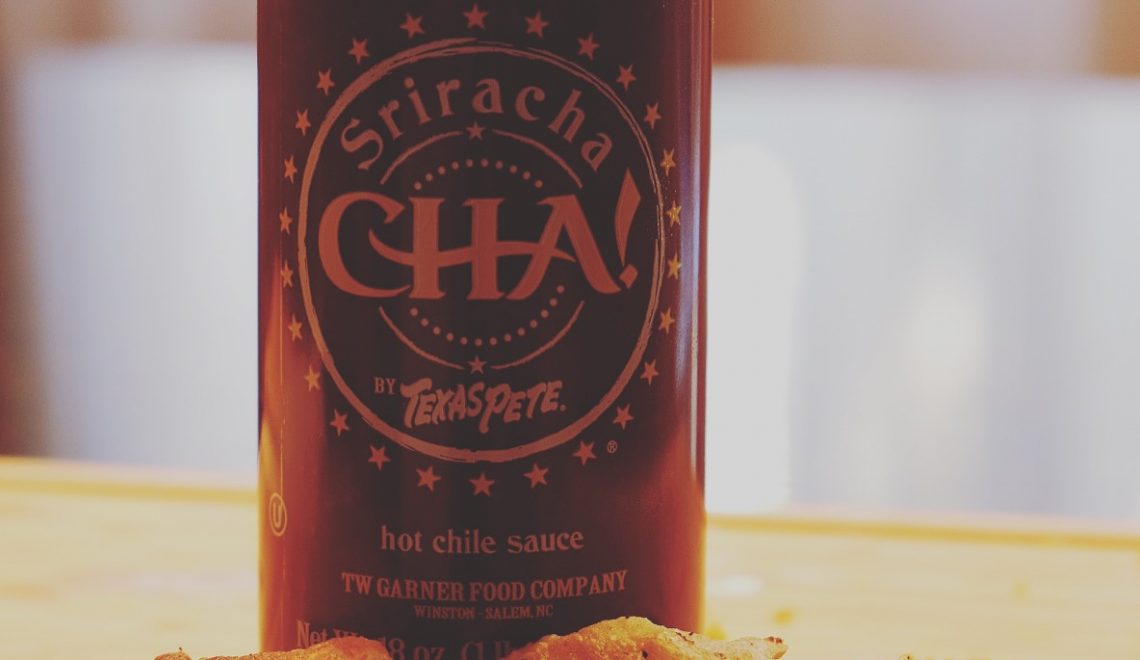 CHA! by Texas Pete sriracha sauce sponsored me to create a tailgating recipe using their sriracha sauce as an ingredient – not as a condiment.  Typically when you think of sauces, you think of dipping… I mean I love their hot sauce on a good chicken tender!!  But the challenge was to use it IN a recipe.  So I got to thinking…..
What's an unusual finger food that you can make easily that would be nice and spicy?!?!
The answer: Buffalo Chicken Empanadas!
Using pie crust sheets from your grocery deli section, I used a ravioli maker to form the circles, bought a rotisserie chicken and mixed it with a good mexican blend shredded cheese (or you can  use any cheese really), and of course the star of the show…. CHA! by Texas Pete sriracha sauce!!!! (I also want to try to make this someday using their ¡Sabor! Mexican-Style Hot Sauce too!!! Truth be told, I haven't found a Texas Pete Hot Sauce that I haven't absolutely LOVED!)
Taking the CHA!, cheese, and chicken combination (The 3C's!) and putting it into the ravioli pressed crust, fold it over to seal it and use your fork (and hands) to close them up.  Don't overfill or the filling will just come out when you pan fry it.  Drop it in hot oil and in a couple minutes, you have one delicious tailgate appetizer!!  Just drain them on oil after you take them out of the hot oil, and you can serve with blue cheese and/or ranch on the side.  It's optional, but a good host should.
With these Buffalo Chicken Empanadas, you'll be ready to:
#TailgateWithTexasPete