Spanish Hola Hip Trendy Tee Shirt Tshirt Hello Mexican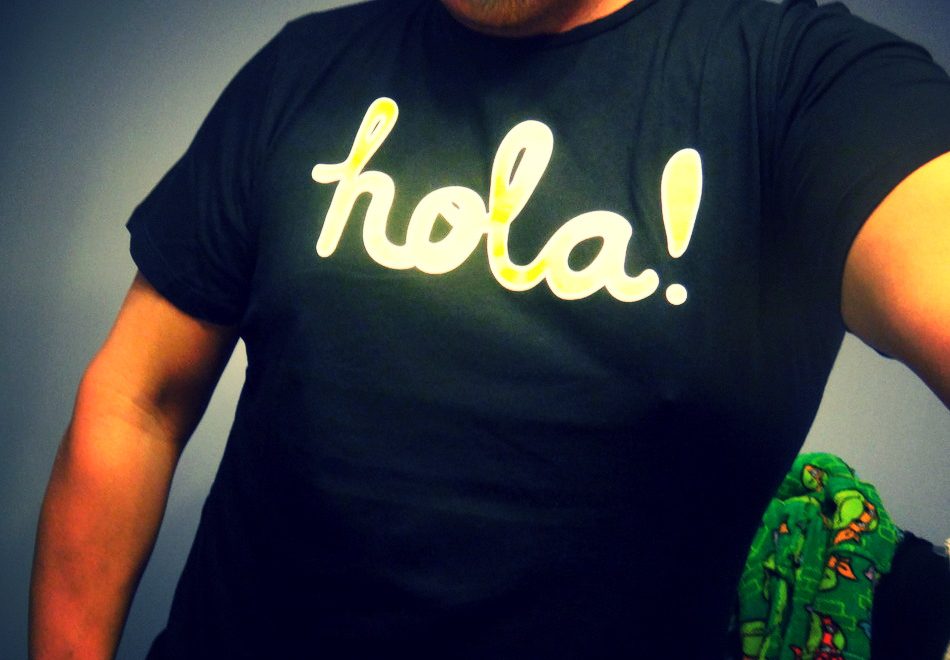 I love hip trendy tshirts with funny sayings.  I also have lots of friends down in Mexico and that speak spanish around the world!!  I had an opportunity to receive one of these Hipster crewneck tee shirts for free in exchange for an honest and unbiased review.
The shirt is soft, made of very lightweight material – i mean not too thin that it feels cheap, but it's lightweight because it is black and it would be really hot if it wasn't.  The shirt ran just a TOUCH small, but I don't know if I'd buy a whole size up… use your discretion but it's a LITTLE small.  Not much.  It fits well, looks very stylish and trendy.  The writing is very cool, love the way it says "Hola" – which all of us know is HELLO in spanish!
Love the shirt!!! Can't wait to go back to Cancun so I can wear it 🙂
My words are my own and I have absolutely no affiliation with the company or brand at all.  I do love the shirt.  And at $25, it's a good shirt for the money.
See the shirt at: Amazon.com