TriNova Daily Granite Cleaner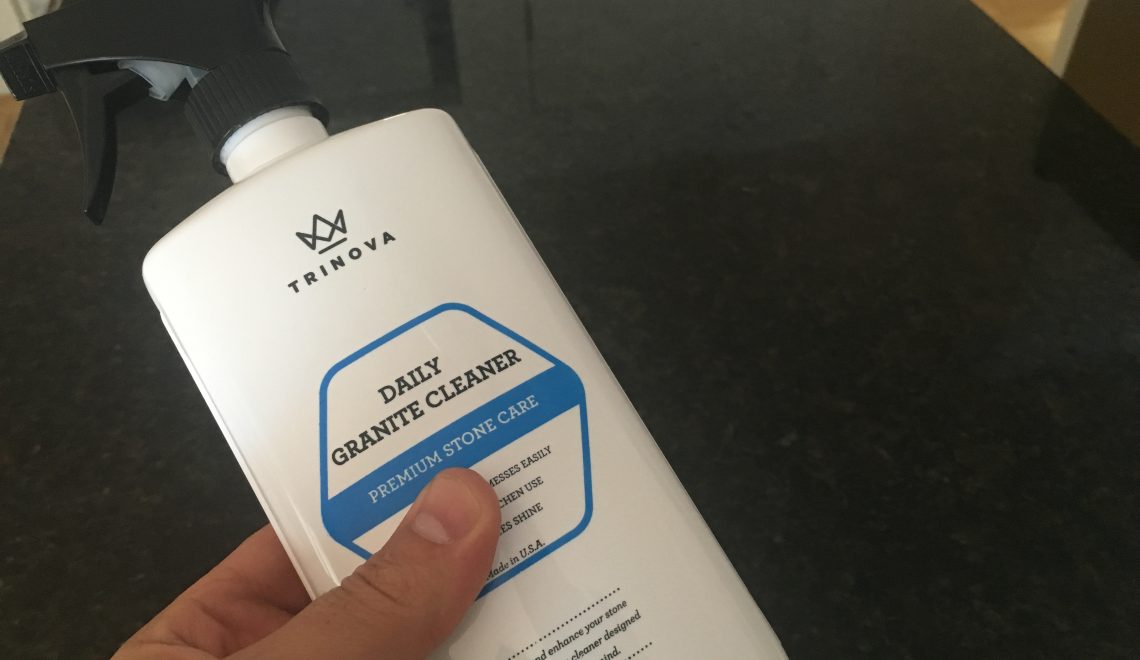 When it's the day you've decided to propose to your fiancee, it's the details that matter.  After buying 10 dozen roses (yes, 10 dozen!!!!) I wanted the kitchen to look amazing.  Hand cutting each and every rose, there was rose clippings all over the granite countertops.  When I was done, I took out the TriNova Daily Granite Cleaner and went to town!!! Easy as anything to use, just spray on and wipe.  No need to buff or put any extra rubbing in!  Shines up great – and of course I use the sealer & protector (from trinova as well!) periodically for extra shine as the cleaner isn't a real polish — just good for everyday use.  It really cleans up any residue or dirt on your countertops with ease.  I love the way TriNova products work — they have sent me a few of them to test out for free or highly discounted and all they have asked is a 100% unbiased honest review in return.  I would be the first one to tell you if the products didn't work — I have no affiliation with them.  Just straight up excellent products that do what they say they're going to do… and at a great price!  When this bottle is gone, I'm definitely buying more of their daily granite cleaner!!
I review products because I enjoy doing it – I like finding new and innovative products that I can tell people about.  I make no money off this and am happy to share my experience with other people.  If you find this review helpful, give me a HELPFUL vote so I can continue to get products to review!
See their product at: Amazon.com