Waterproof drop dirt proof iPhone case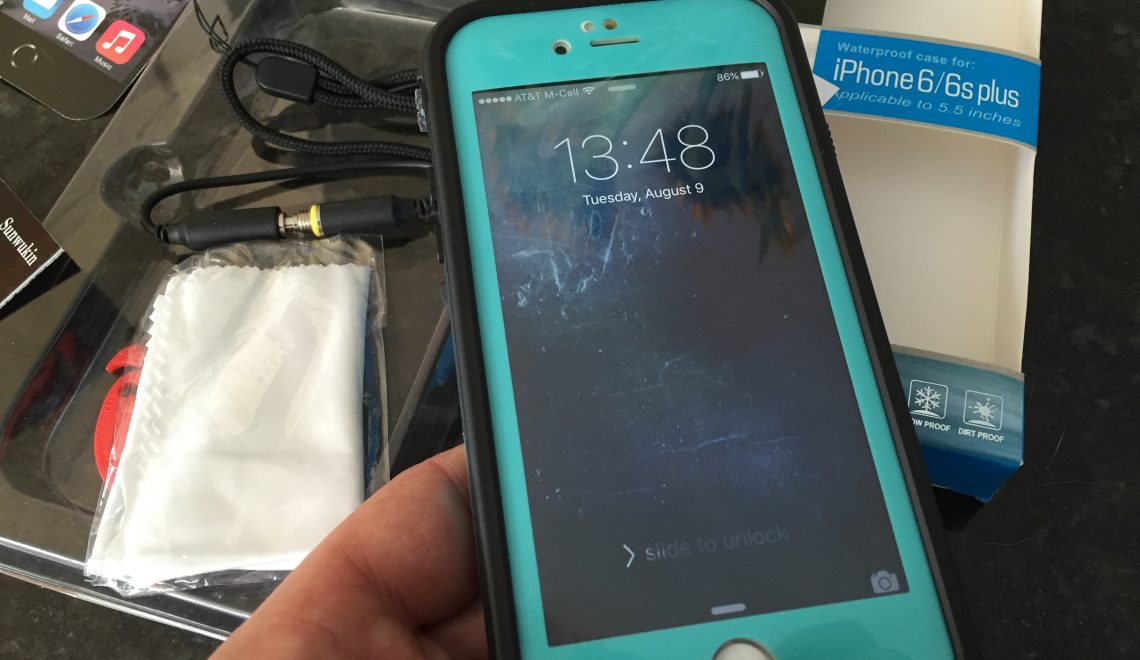 I've owned Lifeproof cases for years.  They're great.  But expensive.  I've searched for Lifeproof alternatives for waterproof, dirt proof, dust proof, drop proof cases and there's just no good ones.  The good ones are almost as much as Lifeproof who seems to have cornered the market on water proof cases!  At least for the iPhone they have.  I've seen a lot of them for the Android phones too  But mainly iPhone.
I had an opportunity to receive a Sunwukin iPhone Waterproof iPhone Case for free or heavily discounted in exchange for my honest and unbiased review.  Having used Lifeproof cases for years, I can tell you this is just as good for a fraction of the cost.  I mean I hate to say it's a lifeproof alternative, but it really kind of is.  It offers the same protection (dust, water, drop, dirt, sand, etc.) without the high pricetag.
When I put the case on, it went on VERY tight.  Even tighter than the lifeproof.  Which I love.  Because it gives me assurance that it's actually not going to accidentally pop off.  Taking it off was easy – I could have used the tool that it comes with, but I opted to use a quarter.  (see the pictures).  The case is attractive and works underwater without any issues.  Some cases give a "haze" when you take pictures inside, so I snapped a picture of the flowers on my kitchen butcher block so you can see it doesn't interfere with the camera at all.  The only thing about water proof cases in general is that there's a plastic cover over the phone and it isn't as responsive to touch as without it.  This isn't unique to this case but all cases in general.  The touch ID sensor works fine with this — it's a great product at a great price!!!! Highly recommend!!!
Check it out: http://amzn.to/2adcnoo