Craphy Small Portable LED Photographic Light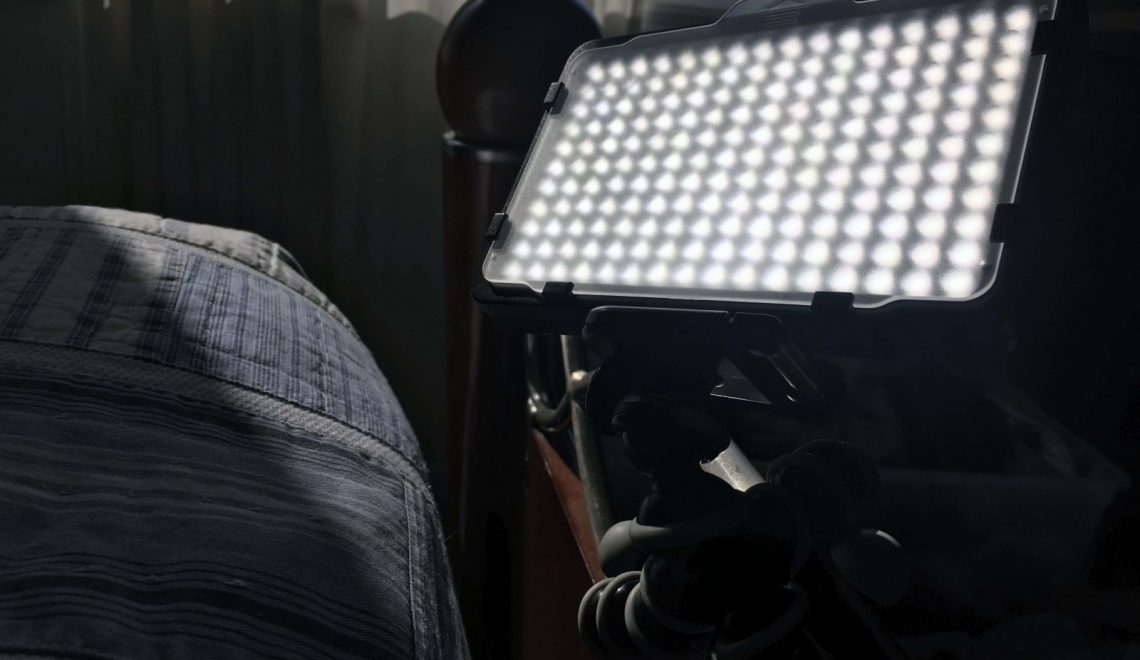 This Craphy Portable LED Photographic Light is a FANTASTIC addition to any photographer's kit.  It's always important to have a small portable photo light that you can carry around with you and use to film / shoot at night, add fill-in light, or to remove shadows.  It's a very handy tool indeed!!  This one in particular is very handy because it's packs so much light into a very small form factor.  The lights are VERY bright and it works very well.
The one thing that I didn't know when I bought it is that it doesn't come with a battery.  Lesson learned!  It uses the SONY NP-F550 NP-F750 or NP-F970 batteries.  You can use any of them.  The 970 is what I chose because it's the biggest and packs the most punch for the money.  It also happened to be the one I found to be the lowest overall cost between the battery and charger. (I bought them on amazon but they're all over the web)
This light while it is very bright doesn't draw that much from the battery.  I used it for well over an hour during a recent photo shoot and it didn't drain it hardly at all.  I checked it by putting the battery in the charger and within 10 minutes, the battery was charged back up.  So it's pretty energy efficient as far as I can tell.  It's not heavy (without the battery) and is easy to pack into your photo bag.
The light is variable from 10% to 99% and it also comes with a standard threaded connector so you can put it on any tripod or mount.  It has 2 filters (orange/warm and a daylight white) in case you're shooting indoors or outdoors.  For the money, it's a fantastic little light!! I saw these at my local photo shop and they were $100!!!!!  I was able to get this free of charge in exchange for an honest and unbiased review.  I have no affiliation with the company at all and my words and experiences with this product are all my own.  It's worth every penny they're charging for it – it's a great light at a super price!!!
See the LED Photo Light at Amazon.com