iForaa Universal Cell Phone Bike Bicycle Motorcycle Mount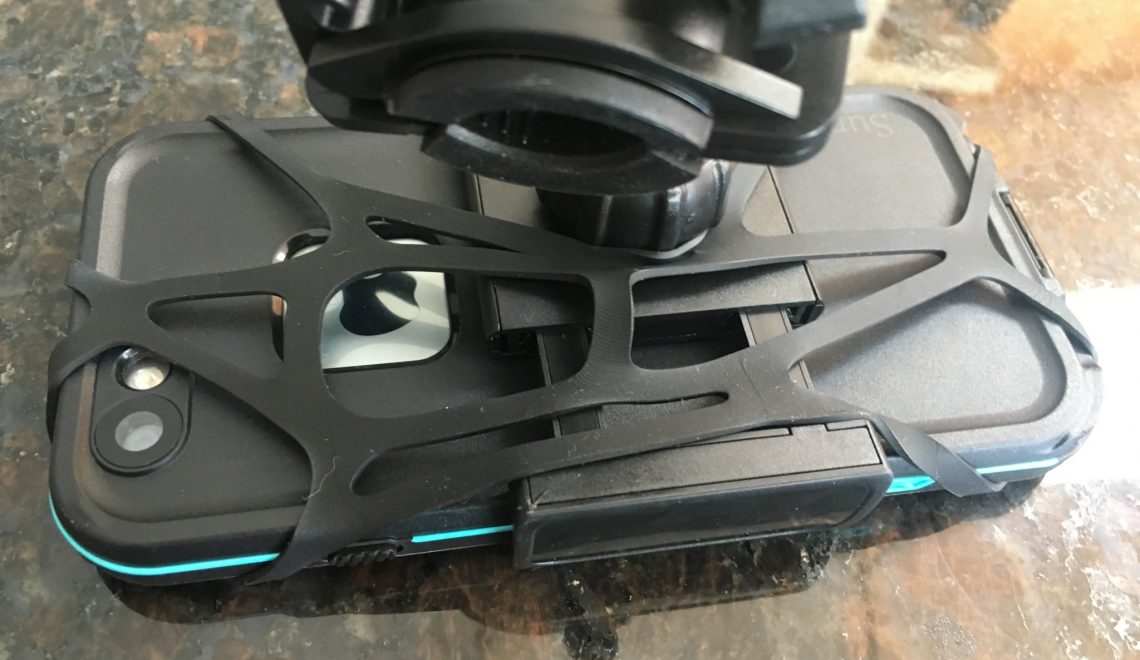 Now, with something like this I should state right off the bat that I'm not condoning taking your eyes off the road — do not use this bicycle / motorcycle cell phone mount to read or tweet or catch up on your facebook!!! But it does have some cool other applications — like taking movies from a very first person point of view. When you're out and about, use this bike mount to capture the scenery on a nice long bike trip. It sounds great, well with this universal mount you can do it!!! I was able to receive one of these free of charge in exchange for an honest and unbiased review. My words are all my own and I have no affiliation with this company whatsoever.
I actually wanted one of these to take on a vacation trip so I could attach to a moped while driving around a remote island in the south pacific. I'm sure it will do just fine based on my initial testing. The grip on the handlebars is fairly solid, it's made of good plastic – not very cheap feeling, but certainly not metal either. The cell phone attaches with bands to keep it on the mount (and not fly off when you hit a bump!) This is key to keeping the phone safe!!! It's honestly exactly what you'd expect at this price point…. fairly sturdy but I guess I will find out when i'm in the middle of nowhere zipping across an island with my nice iPhone on this mount. I feel pretty confident that it will hold – but if it doesn't, i'll come back and update this review. For now, you get what you pay for. It's a moderately well built cell phone mount that probably is good for the casual user.
See this product at: Amazon.com