Great Flip Top Water Bottle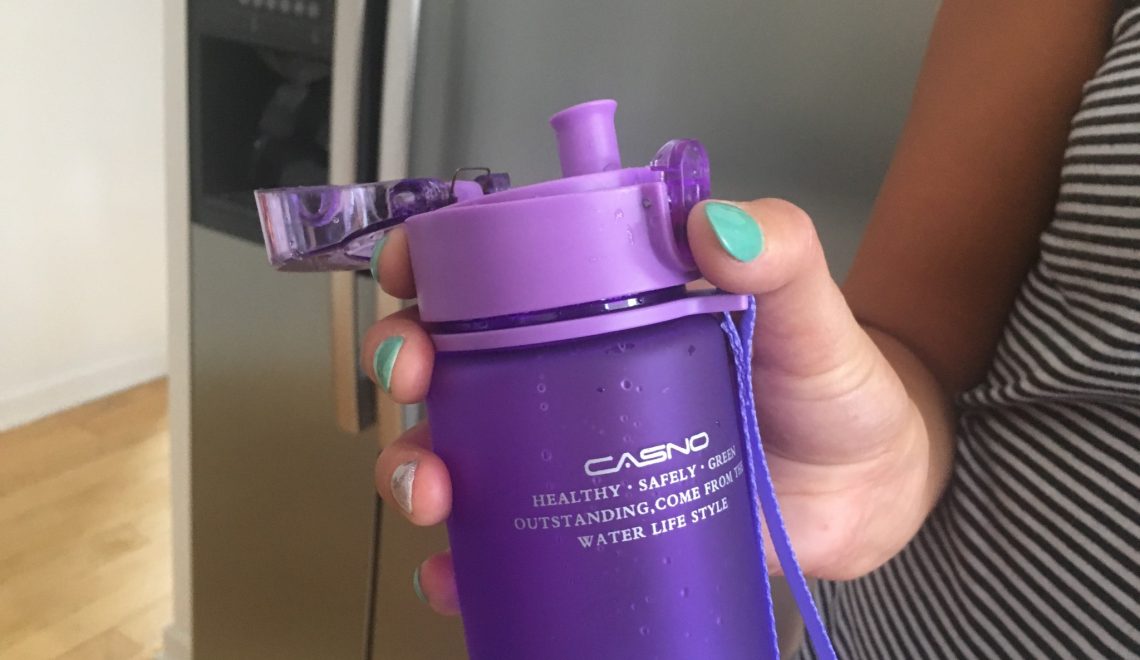 My fiancee absolutely LOVES these types of water bottles. They have a flip top lid that you can — with a single button push — flip the top up and start drinking. She also likes to play with it and open and close the top like a million times in a day!! I keep telling her she's going to break it, but so far (she's had it a couple weeks now!) she hadn't!!!! It's actually made pretty well! Oh and it's BPA Free. That's important!!!
We have another one that's the big brother of this one, but she wanted one that's smaller that we can take on short hikes or when we're just out and about and don't need the extra size. It keeps drinks cold, easy to drink from, and it comes in a bunch of colors. Her favorite was the purple one, but you can decide what you like best!!! I was able to get this for her free of charge in exchange for an honest and unbiased review. Since I knew she already liked the design, I decided to go for it and let her trial out this water bottle. She absolutely loves it, hands down. Couldn't find a thing wrong with it. This is her instant favorite water bottle for sure!!!
See it at Amazon.com