Inexpensive Mesh Water Shoes Unisex Men Womens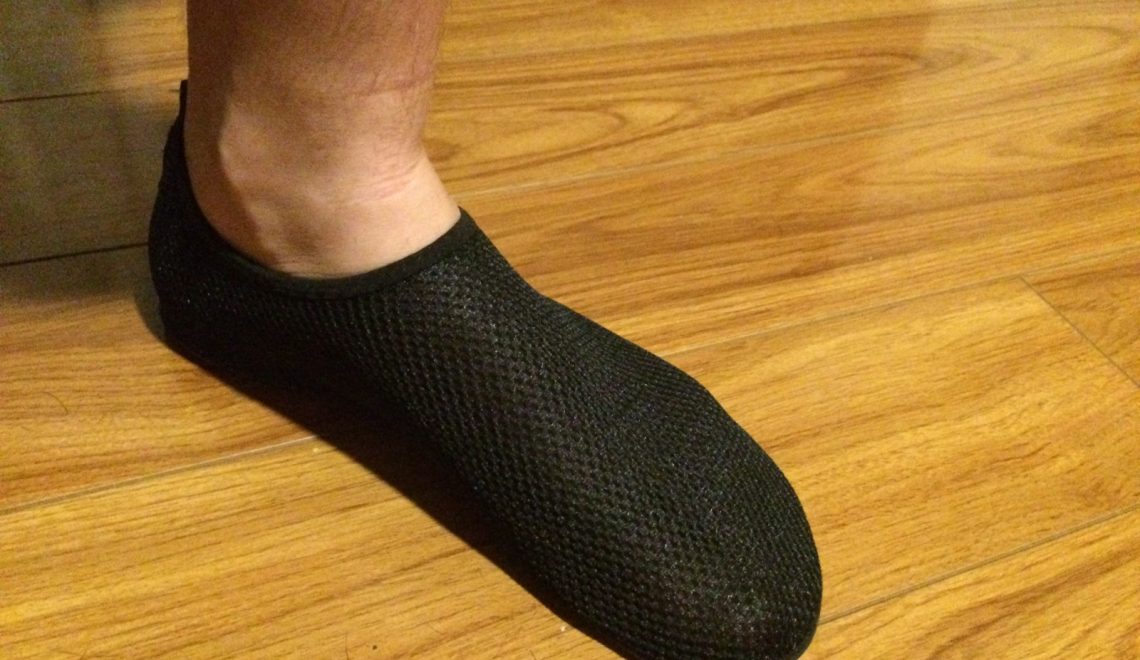 I was looking for inexpensive mesh water shoes for an upcoming trip.  Didn't want to spend too much as most of the time we'll be in flip-flops but when you're in the ocean, you definitely need something to protect your feet.
I was able to receive a pair of these water shoes for free in exchange for an honest and unbiased review.
They hug your feet well, and provide adequate levels of support.  They aren't designed for long walking and don't really have good arch support — they're mainly designed to protect from rocks, coral, etc. and other water hazards.  They're okay for short distances and they are almost flipper-like.  The mesh top allows good water flow and dry fairly quickly.
Also — they do run fairly small.  XXX-Large fits a 11.5 size in US.  The black is non-obtrusive, no big logos or anything.
If you're looking for a very inexpensive water shoe, this is your product.  If you are looking for more of a running water shoe, I'd suggest you keep looking.  But for the money, if you're looking for basic protection – I'd recommend this.
See the listing on amazon.com