Sugar Creek Soy Maple Scented Aromatherapy Candles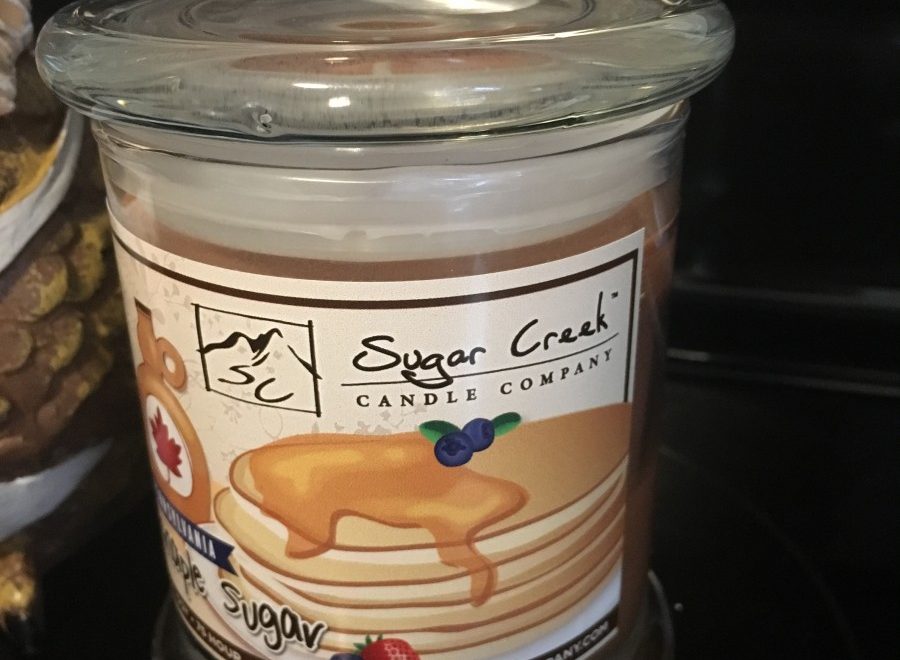 I was able to purchase one of these at a significant discount in exchange for an honest and unbiased review.  I have no affiliation with this company whatsoever and my words and experiences with this product are 100% my own.
My fiancee loves the smell of Maple Sugar, it signifies "fall" which is her favorite season.  (I'm more of a summer person, but since I'm a good fiancee, I bought this soy candle for her!)  It's soy and burns much more clean than traditional wax candles – non toxic!!  I think it lasts a little longer as well, although since we've only been using this for a few days I'm not entirely sure — just feels like it does! (I also don't get out a timer and clock how long the candle burning lasts!!)
The smell is WONDERFUL!  It makes me hungry for pancakes with fresh maple syrup.  Wow. It smells SO good.  It's the perfect size for a living room and it's less expensive than the "big popular candle company" – so it's a good value.  Highly recommend this Sugar Creek Candle for anyone who loves fall smells and clean burning candles!
See this candle on amazon.com