Photage App To Make Wall Canvas Art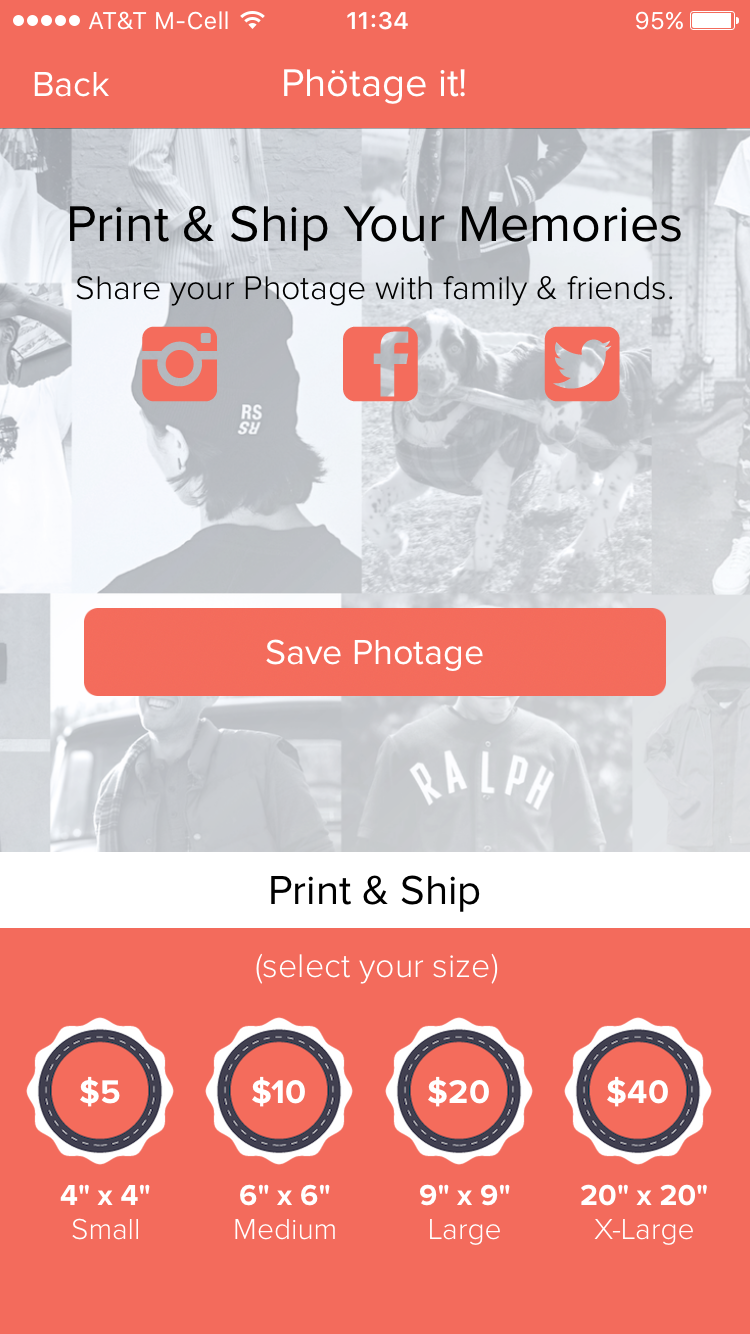 I had an opportunity to be a tester / first user of the Photage App for iOS Iphones from www.PHOTAGEit.com as part of a promotional trial.  They also offered me a free small print, which I have not taken advantage of, as of the writing of this review.
Let's face it, wall canvas art is one of this year's biggest hottest gifts.  You hear radio ads, you see internet web ads, everyone is trying to sell you wall art by turning your photos into canvas to hang on your wall.  At first glimpse, Photoage has a pretty cool app and their pricing is EXTREMELY attractive.  It's a very good price point and they offer a ton of size options – more than I've seen anywhere.  So that's a huge plus!  I haven't actually ordered them yet, but I do have some issues with their app.
It seems when I try and select 4 photos – it automatically pulls 4 photos from my camera roll – and then I try and change/swap them – the app crashes on me.  I have an iPhone 7 running the current latest iOS software.  I update all my apps regularly so there's no updates this app needs.
They have some good tools to build your canvas with a good app, if it didn't crash on me.  The canvas pricing is pretty good with lots of choices in sizes.  I cannot comment on the actual quality of the canvas, but I will be getting one made as part of this promotion — I'll come back and update my review when I do.
If I had to give it a star rating, it would be 4 out of 5 — if they fix their issues with the app, It would be 5/5 for sure.  Maybe it's the newest iOS software, maybe it's the fact that it's an iPhone 7.  I don't know.  But they should really fix it before they go full on prime-time with it.  Maybe you won't have an issue with it…. or maybe it's just the 4 picture option.  I have no idea!
UPDATE: I just did order the small free canvas that they offered me.  Ordering was very easy and quick.  I received an email saying my Photage Order is on it's way within 4-7 business days.  Pretty quick!!!