The Best Pickle Recipe Ever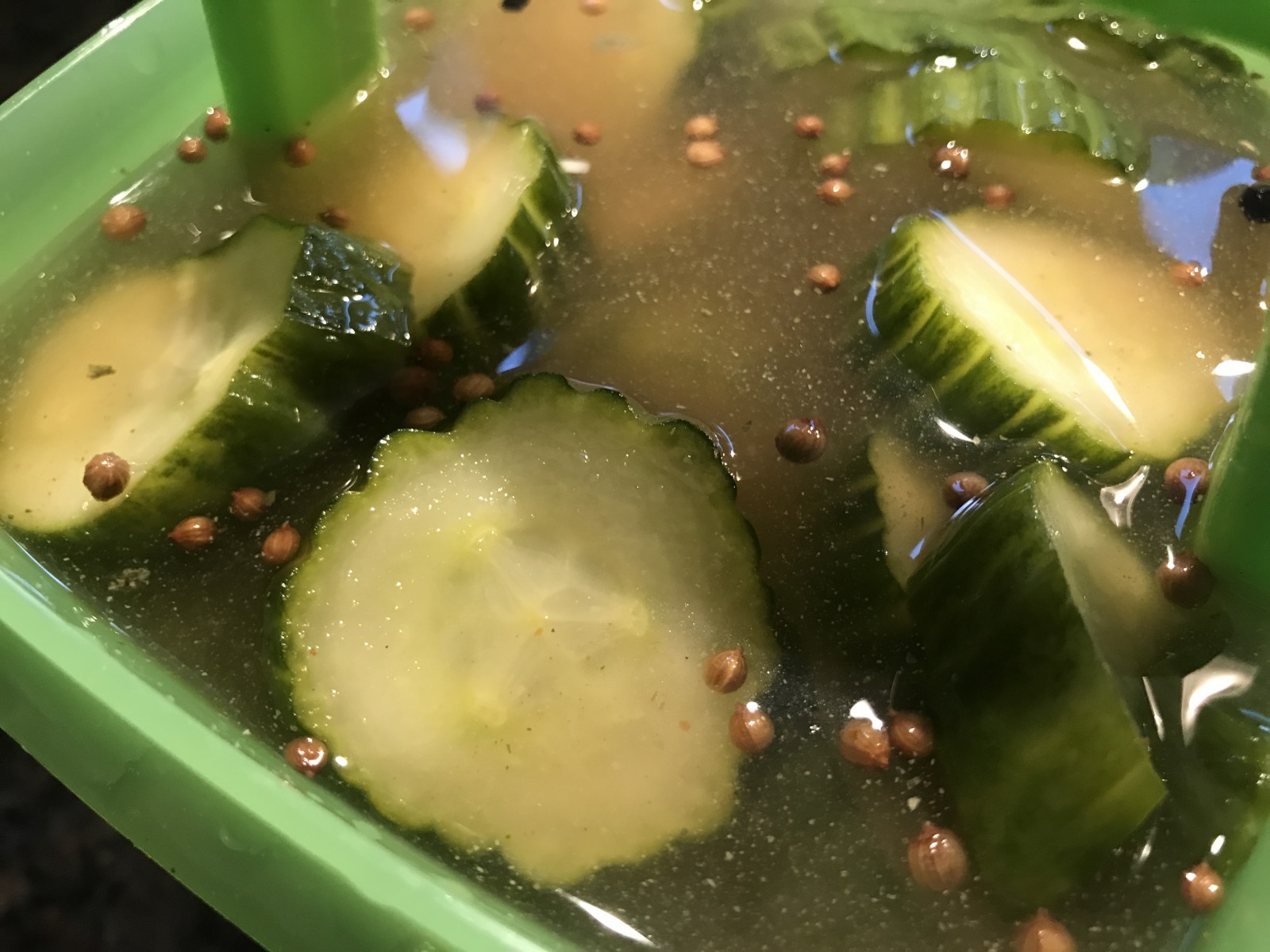 If you are looking for The Best Pickle Recipe Ever you have come to the right place. Maybe just not the best pickles ever, but the best DAMN PICKLES EVER!
RECIPE:
2-3 English Style Seedless Cucumbers, sliced
1 TBSP coriander seeds
1 TBSP black peppercorns
2 tsp. Garlic Salt
1 TBSP granulated garlic
2 bay leaves 
1 tsp dry mustard
2 tsp One & Done Seasoning (the best salt & pepper replacement EVER! but you can use seasoning salt or make up your own black pepper/salt blend, but I cannot recommend One & Done enough!!!)
1/2 cup sugar
4 cups white vinegar
1 cup water
1/2 tsp chili powder
Marinade the cucumbers in the brine and enjoy!