Making The Perfect Moscow Mule in Copper Mugs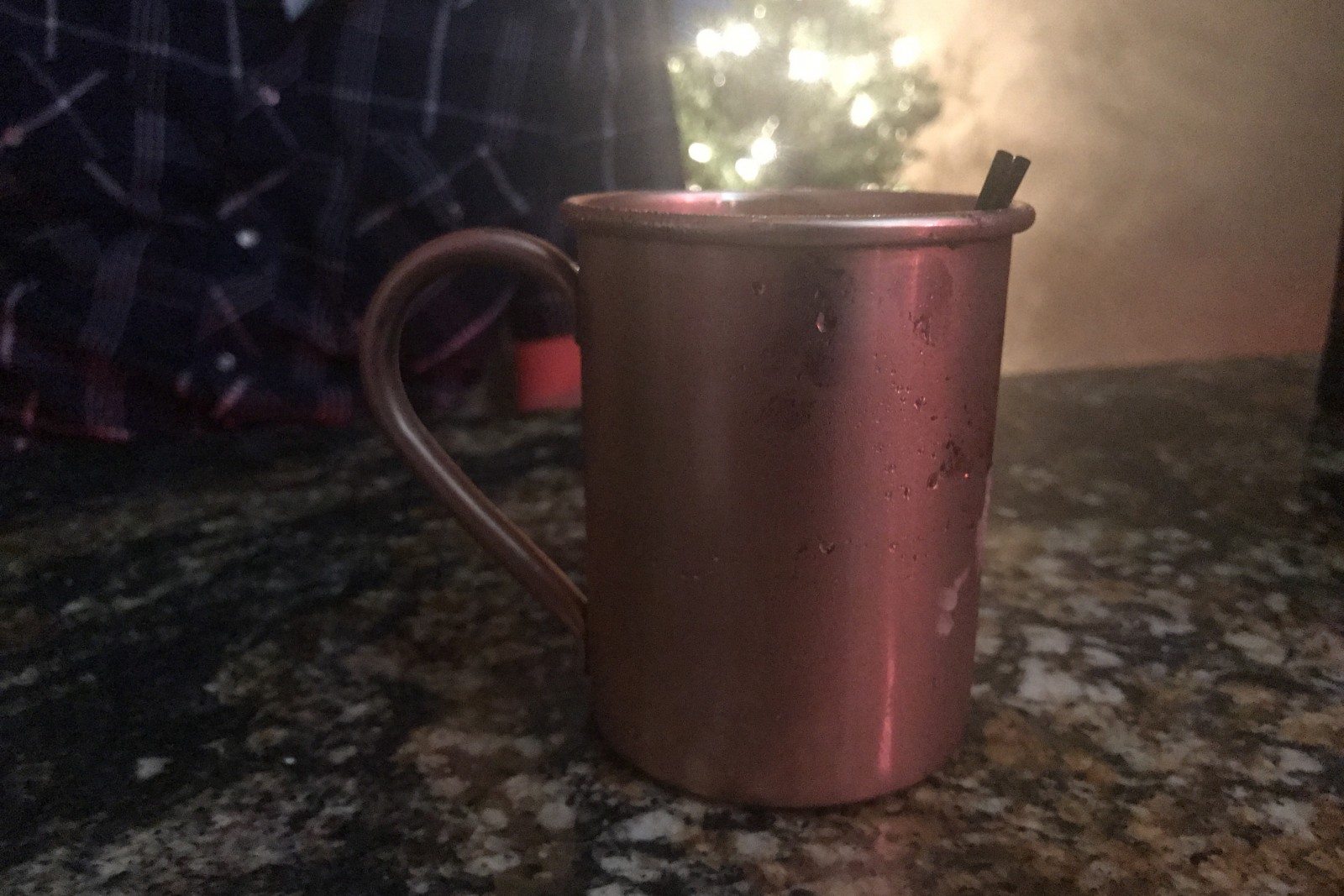 Every amazing Moscow Mule starts with copper mugs.  There's no doubt about it. A high quality copper mug is essential to the process.  It adds a connection to your mule cocktail and it looks stunning.  Copper has long been thought to be symbolic of royalty and used for special occasions or saved for special people.  If you're here reading this blog, you're a special person!
Now you need the perfect ingredients:
1/2 oz. lime juice (around 1/2 a lime)
2 oz. vodka
4-6 oz. ginger beer (you can substitute ginger ale)
Simple Syrup (add to taste)
How to make the perfect Moscow Mule:
Add crushed ice to your Copper Moscow Mule Mug — Really good plain Copper Mugs are available HERE at Amazon.
Squeeze juice of 1/2 lime into a metal shaker filled with cubed ice.
Add vodka, and 1/2 ounce (give or take) of simple syrup (see below for Recipe for simple syrup).
Shake the shaker vigorously and then pour into the copper mug, and fill with cold ginger beer.  You can use ginger ale if you wish…. but ginger beer works better.
Serve with a stirring rod.
Garnish with a lime.
Now, simple syrup is so simple.  Really.
How to make simple syrup:
In a sauce pan combine:
1 cup sugar
1 cup water
Simple, huh?  Bring to a boil, then let it cool.  I put the sauce pan right in a big bowl of ice – or take the simple syrup out and pour it into a glass bowl surrounded by ice. I rarely think about this in advance, so I'm doing last minute syrup making!
And there you have it.  How to make the Perfect Moscow Mule!
I purchased these Copper Moscow Mule Mugs at a discount.  There was no requirement to post or review them, I simply wanted to share these amazing mugs with everyone as I'm thoroughly happy with them!!!  They will help you make the perfect cocktail as well!