Smoking Tube Stainless Steel Wood Pellet Smoker Tube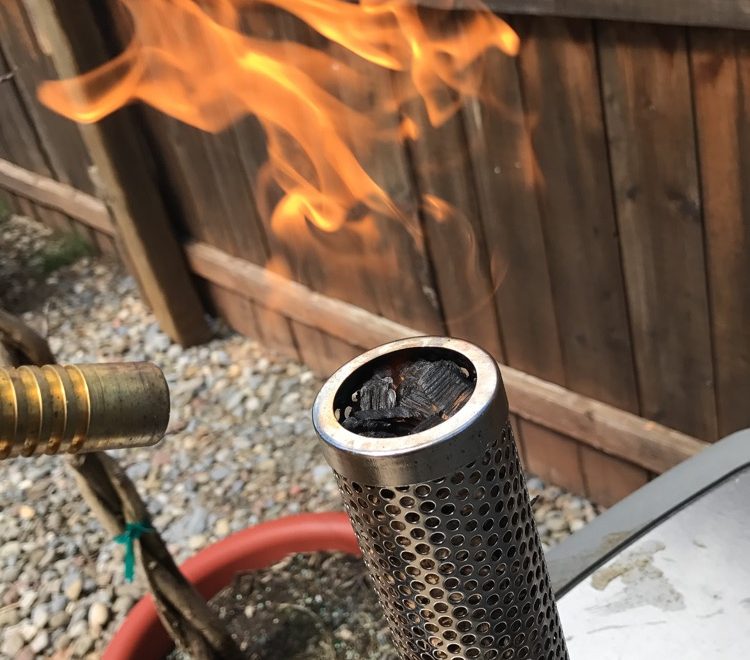 If you don't have a smoker (or if you just want to smoke your food a different way!) this stainless steel wood pellet (or wood chip) smoking tube is the perfect solution to smoke on your gas or charcoal grill. Really, any grill to be honest!
Here's the instructions / directions on how to use it, because this one didn't come with any.
Fill the tube with your favorite wood chips, saw dust, any type of wood really.  Pack it tight down (give it some taps) and keep filling.  Once you're done, you should ignite the top wood with a blow torch like this: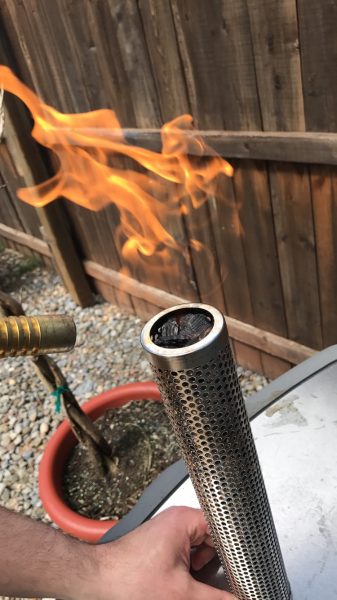 Let it burn for a few minutes then blow it out and then place into your grill like this: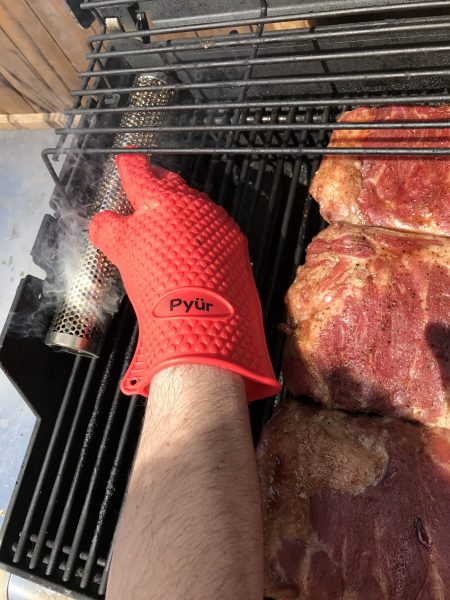 That's it, really.  Let it smoke and if you want to, once the wood is exhausted, you can CAREFULLY take it out and empty it, refill it.  We did when we were doing ribs.  But you don't have to.  Personal preference.
It's a lot easier once you know what you're doing!  It took a little searching for how to use this smoker tube but we figured it out.  Worked great!  And the finished product…..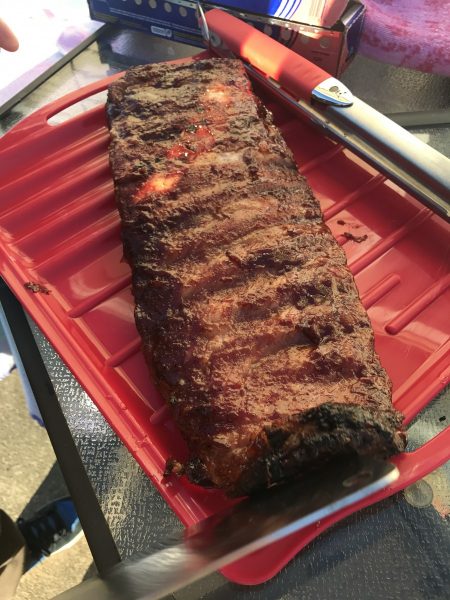 Perfect ribs!
The product was available at: https://goo.gl/6qZI9X but it doesn't look like their product is currently available for purpose.  It's a shame because it was a good product at a great price!