Baxter of California Herbal Mint Men's Facial Toner Review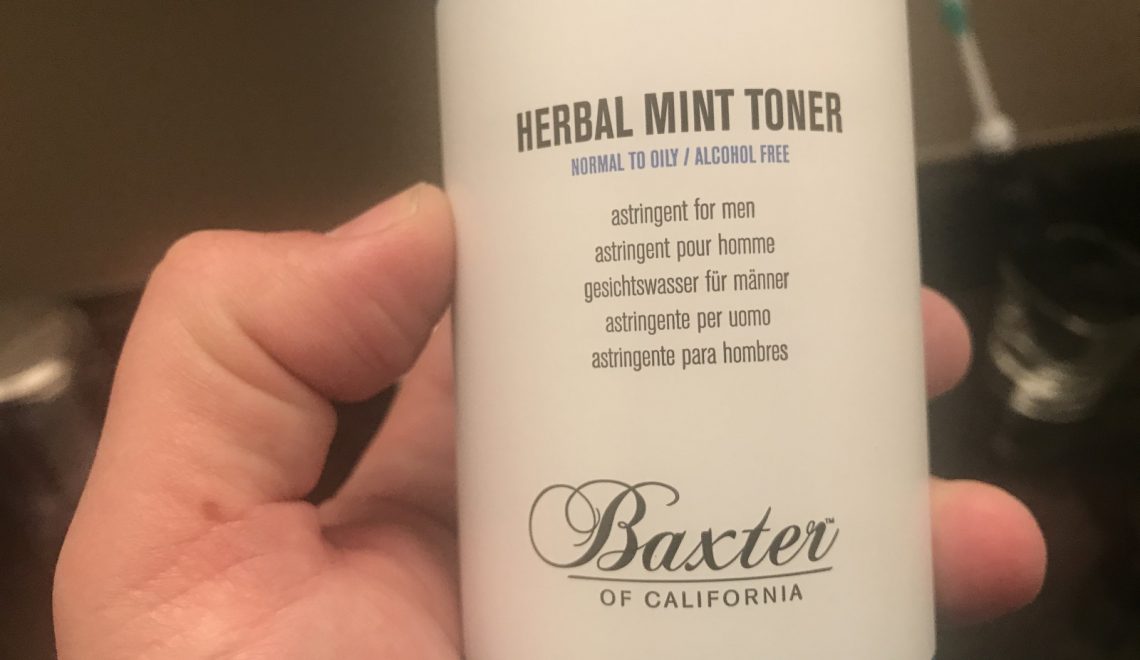 Let's talk about Men's Facial Toners. I am a guy who likes good skin. I don't often breakout with acne and it's because I wash my face and on occasion I use what I would consider "regular facial toners". But they leave my face feeling very tight and dry. I decided to try Baxter of California Herbal Mint Toner on a whim because I actually use their hair products and feel good about their brand.
First, it's a very different toner, not strong and alcohol smelling like a lot of other products I've used. The fragrance is actually quite nice. It removes the dirt and cleans the pores without dryness. I suspect those with sensitive skin it would irritate your skin although I don't have that problem. It's a great men's face toner cleaner. My only negative is that it's pricey… but nothing you can do about that. Baxter of California makes a great (but expensive) product!