American Flatbread Burlington VT Vermont Pizza Restaurant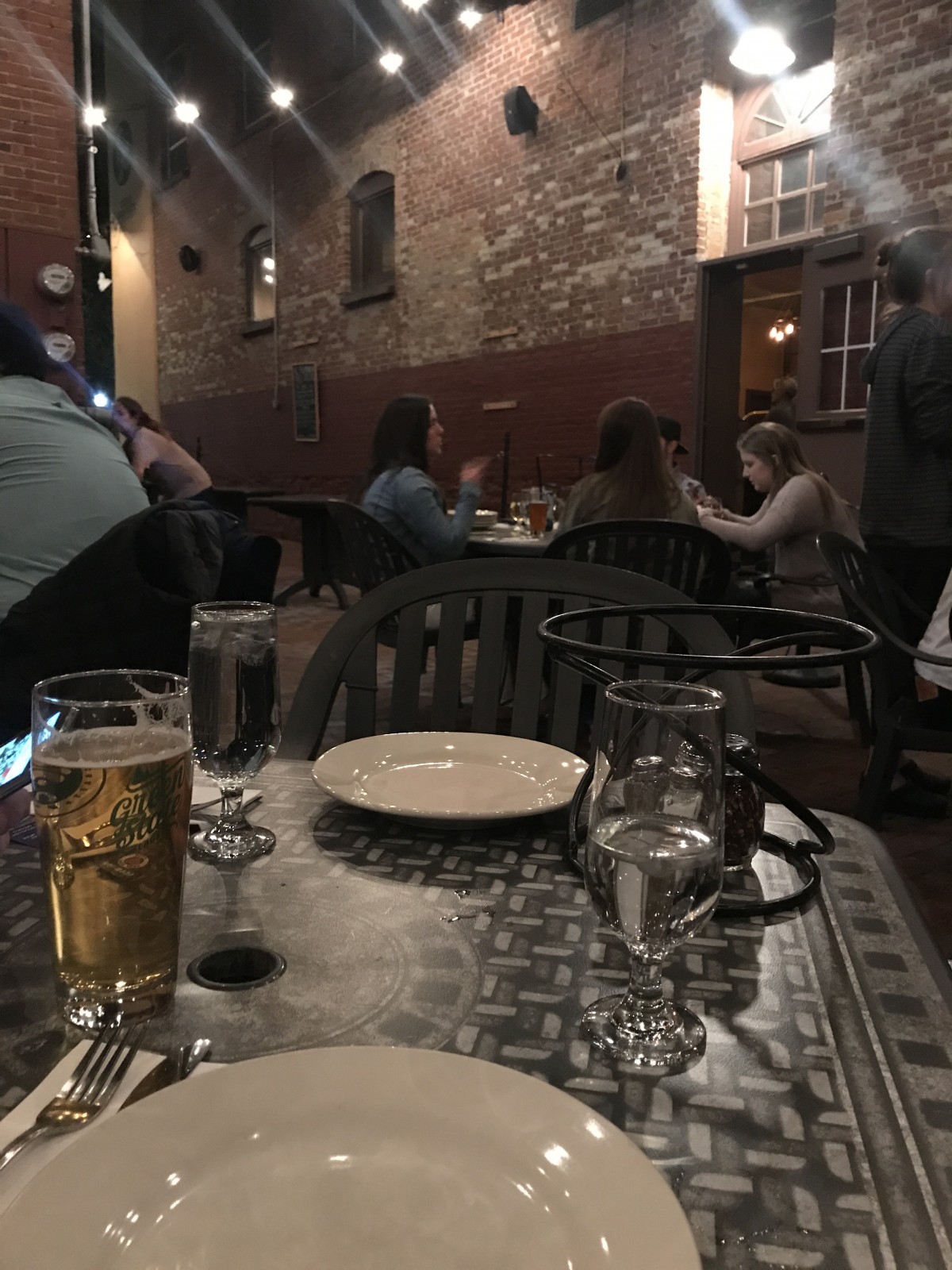 American Flatbread at 115 St Paul St, Burlington, VT 05401 is one of the restaurants I come to every time I visit Burlington. It has such a charm to it, the food is wonderful, and the prices are very reasonable.  Normally I visit in the wintertime so it was a pleasant surprise to have outdoor seating on the patio! It was a rare warm night in April so we took full advantage of American Flatbread's dining al fresco!
We arrived at around 9PM on a Saturday and it was late enough that it wasn't busy — surprisingly.  We sat down and the service was amazing.  Quickly we had our beers (cold and delicious) and never did the glass run completely dry – the server was right there to ask us if we wanted another.  And we did!
The food was perfect, a simple flatbread called "Medicine Wheel" which is their wood-fired pizza with cauldron organic tomato sauce baked with mozzarella, italian grana padano cheese and fresh herbs.  It was the perfect meal for two to share.  We did not leave hungry, that's for sure!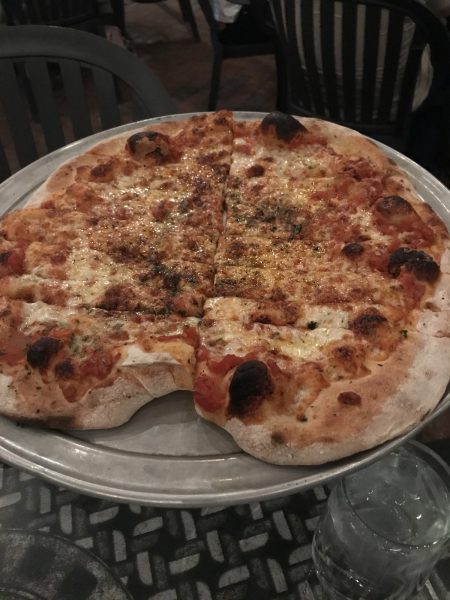 The flatbread was only $15 for the large and again it was enough to feed both of us so it was a great value.  The ambiance outside was incredible and I know from previous visits that inside is great as well.  There's a reason why this place has been a favorite of mine every time I come to Burlington… and this time did not disappoint in any way!