The Farmhouse Tap & Grill Burlington VT Vermont Review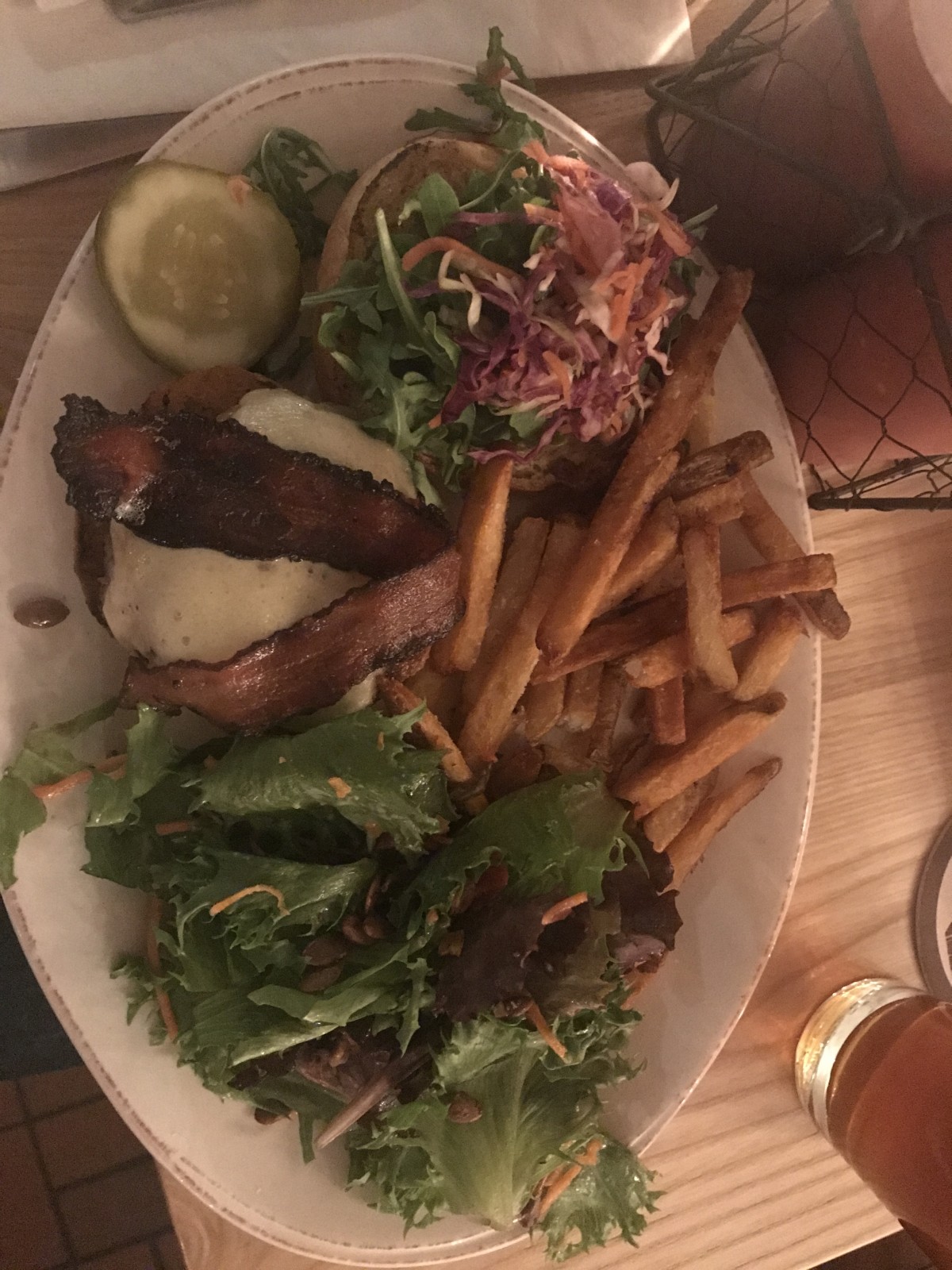 I recently had the pleasure of dining at The Farmhouse Tap & Grill in Burlington VT. Every time I visit Vermont, I try and go to at least one different restaurant along with my old favorites. This time The Farmhouse Restaurant was the choice for something new. It's right off The Church Street Marketplace located at 160 Bank Street right in downtown Burlington. Easy to get to. I used Uber which was super convenient! Everything in the Church Street area is super close and fun.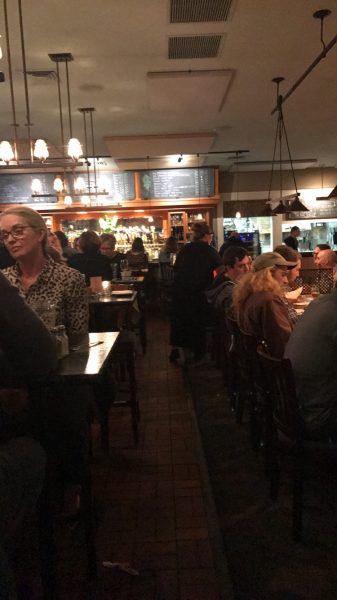 The location is perfect, the ambiance was amazing, we used Yelp's "click ahead seating" and the table was ready by the time we got there.  Now THAT was perfect timing.  We had the onion rings for an appetizer and they were lightly breaded and delicious.  I really wanted the fish and chips but when you go and look up the reviews, it didn't really look like many people raved about it.  What they DID, however, rave about was the pork burger.  The Vermont Heritage Burger.  I did not get the egg although my friend did.  While they looked small, they were both very filling.  Was it the best burger ever?  I can't say that.  It was good, for sure.  But at $16 I guess I had  little higher hopes for it.  And instead of the egg, they said I could substitute another topping … like bacon.  "Sure, Bacon!" i said.  It came with a single strip of bacon.  The fries were good, the cole slaw was freshly made, the salad was nice and light – most of the meal was very good … it just wasn't 5 STAR EXCELLENT.
I wanted to absolutely love this place.  And between the ambiance and the good beer selection (especially the local VT beers!) I absolutely would return.  Would I order a $16 burger from The Farmhouse?  Probably not.