Eyebrow Combo Kit – Tweezers, Scissors, Brush, Trimmer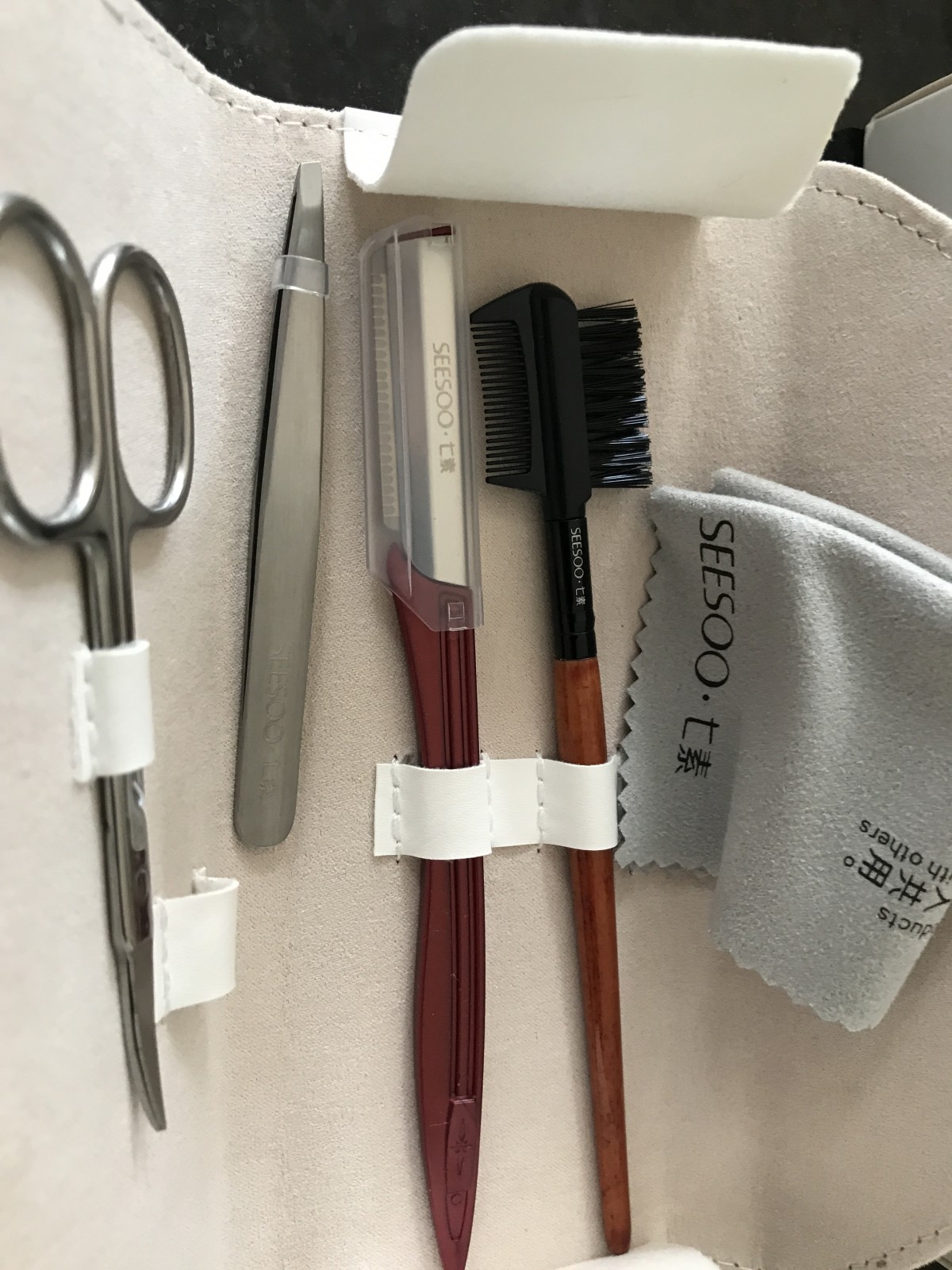 Let's face it. Details matter! It's all about the grooming details. You could be the best looking woman (or guy!) and have ungroomed eyebrows – It's no good. Having a convenient case with the whole kit in a travel form factor — it's perfect. That's where this Seeso Eyebrow Combo Kit comes in.
The Eyebrow Tools are of good quality – they have an excellent feel to them. They aren't overly bulky but they do have enough weight to them that they don't feel cheap in any way. The tweezers specifically have a good slant and shape – they do an excellent job of plucking your hairs. The straight razor is great for defining lines and essential to giving you the exact shape and contour you want.
All of this in a rich case that folds up and travels easily. It's only $25 and includes FREE SHIPPING on Amazon.
Check it out: Amazon.com