Rectangle Teak Wood Serving Tray Platter Legal Indonesian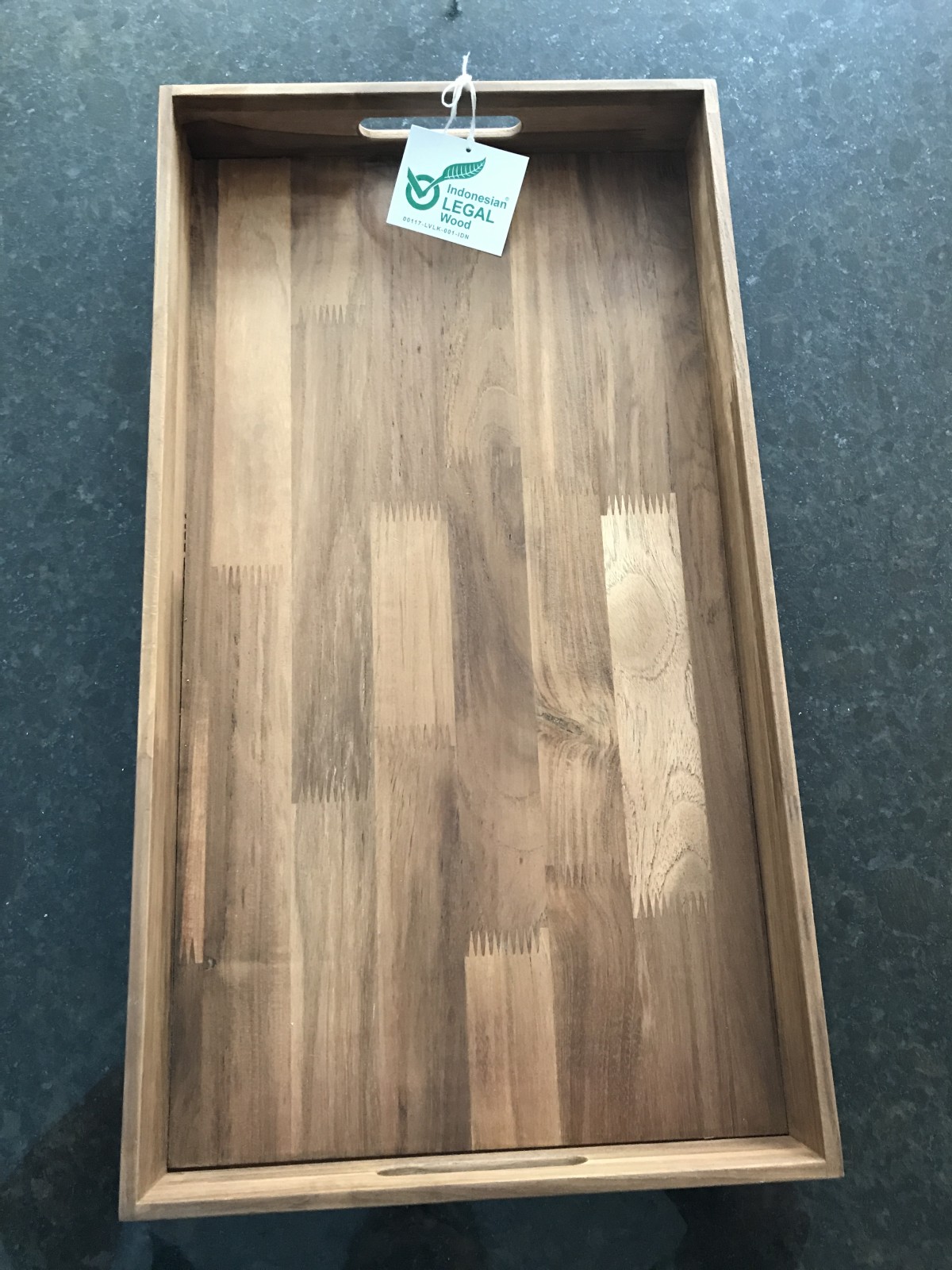 First of all, let me say WOW. I was looking for a wood serving tray, either bamboo or teak wood and wanted something very elegant for presentation mainly of food items. I have a cooking / lifestyle show that I'm trying to launch and I wanted a tray or a board that I could present items on for camera photography. I needed something large enough so that it would consume the background of larger items and be beautiful enough that I could take high resolution images and have it look amazing.  That's where Glitz Star comes in with their Rectangle Teak Wood Serving Tray Platter.
Now, the Amazon.com listing says it's square.  It's not.  It's rectangle.  It's a very large rectangle.  See the photo if you don't believe me!  Its very large and very functional  It's made of legal Indonesian Wood and bears the SVLK Certification.  If you're not sure what that is, look it up.  It's a MUST to use this type of wood.
The grain is rich and gorgeous, the mix of light and dark wood is perfect accent piece for any countertop, kitchen island, or otherwise.  The wood looks so good that you definitely would want to display this and not keep it in a cupboard or hide it and only use it for special occasions.  It's absolutely perfect.   Not only is it working out perfectly for food photography but it's also a very functional serving tray.  Easy to wash and clean.  Teak is a very durable wood that will last you for a lifetime!
Don't take my word for it though, get a Teak Wood Serving Tray for yourself! It's at a great price too.  I love mine!!!!
See the tray on Amazon