The Best Christmas House Laser Light Show Outdoor or Indoor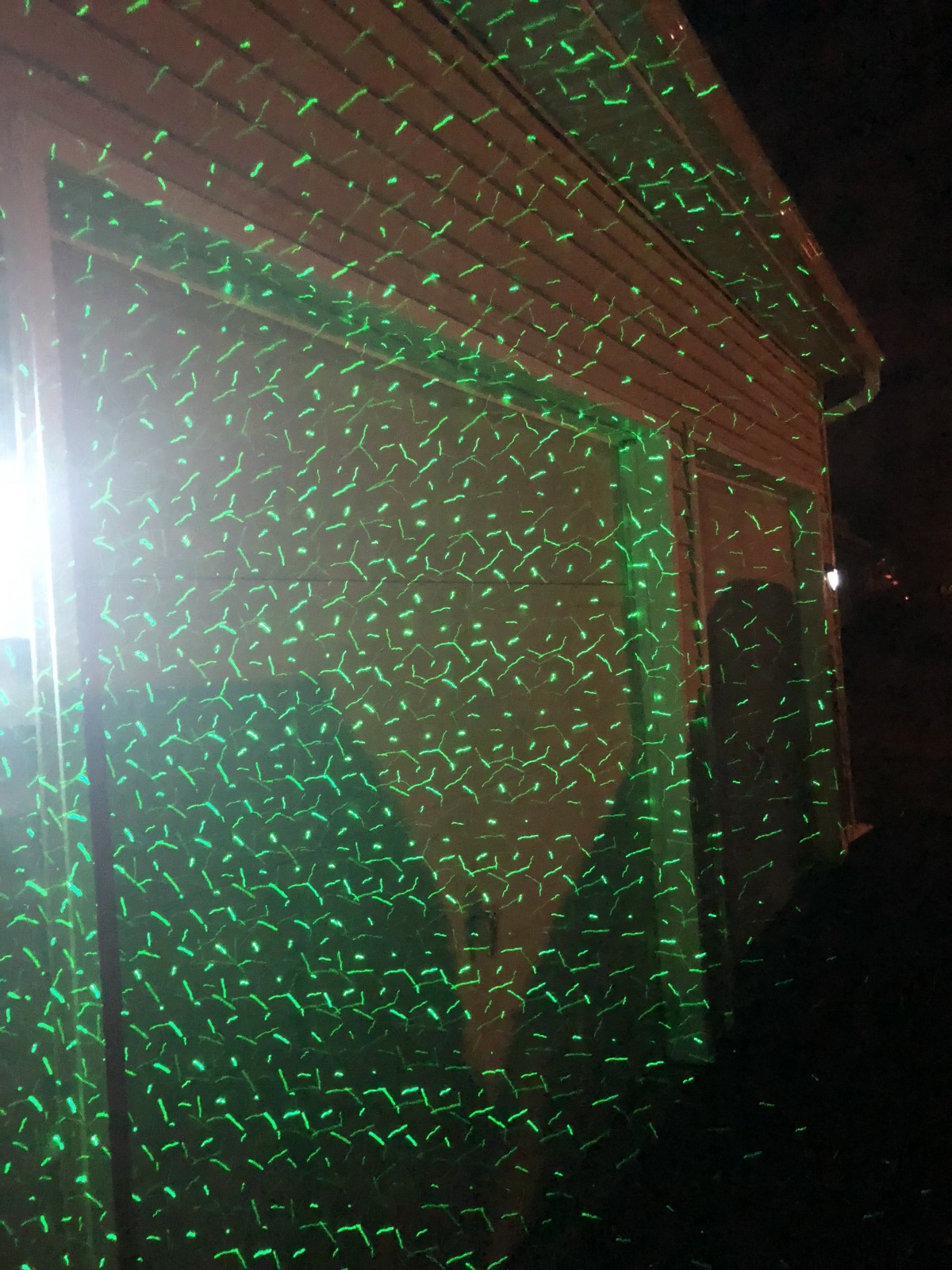 If you're looking for a Christmas (Holiday) House Laser Light Show, this is the one you want!! This showers your house with lights!  There's a huge difference between this and other ones I've seen in the neighborhood. In fact, my neighbor across the street has one (they're very popular!) and I swear I can hit his house brighter from across the road than his laser that's right in his front yard!!
This YMing laser light is powerful and very bright – it definitely makes a difference. It's switchable from solid green dots, solid red dots, and combination of solid green and red dots. The other button changes from stationary to moving dots and also changes direction. The cord is long but it's best when used with an extension cord. The housing is waterproof and comes with a solid base for table top (yes, it can be used indoor, too!) and a stake for ground mounting with an small extension pole (maybe 6-8″).
It works best when you have it out a ways from your house to flood the maximum area but you can move it closer to adjust the spread pattern. This is a very beautiful effect, perfect for the holidays! Take my advice and buy this laser light show!!!
See it at Amazon.com