Organize Your USB Cables – Travel & Junk Drawer Organizer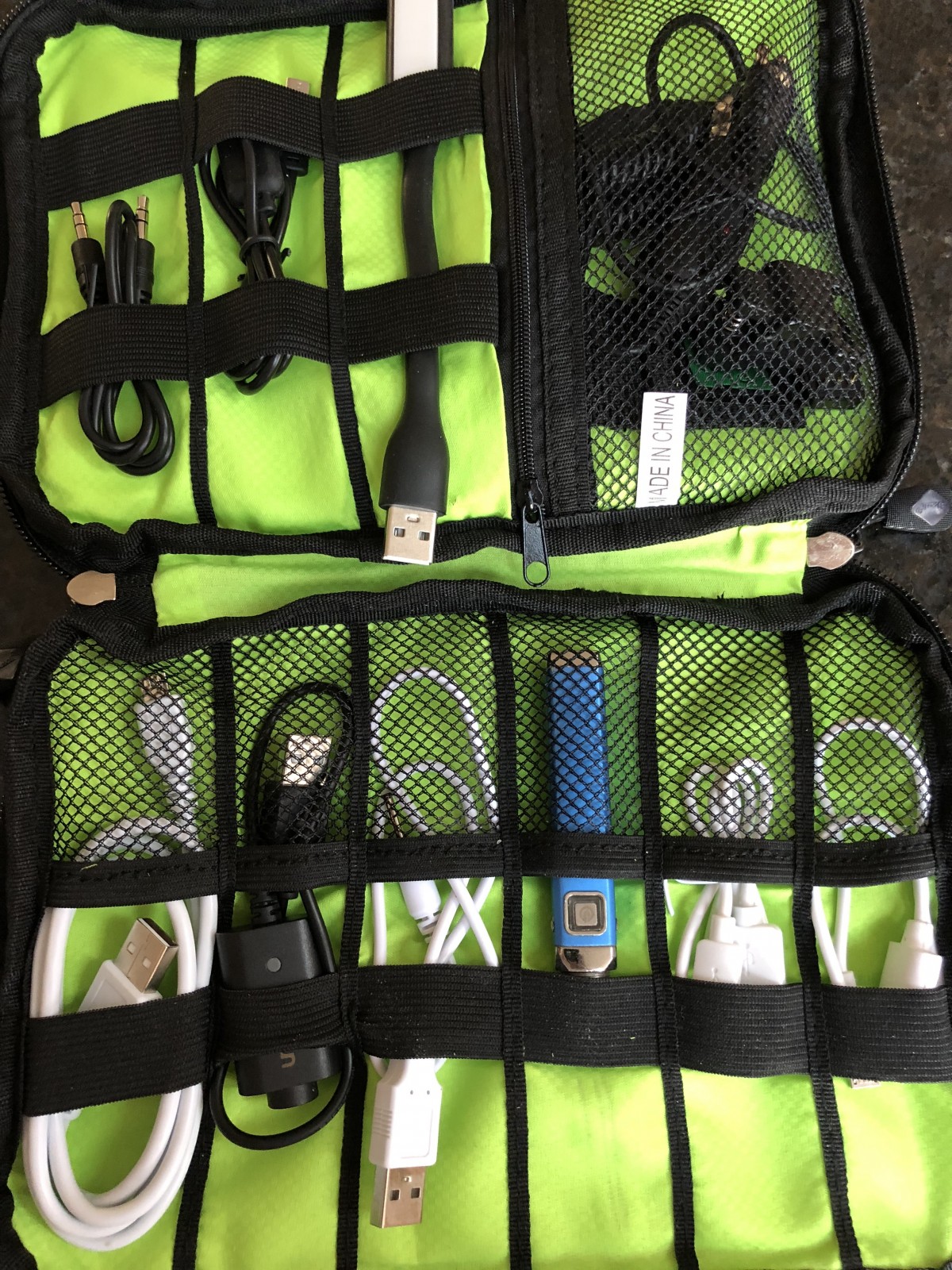 I have literally have 20 cables in a junk drawer in my house. It's so frustrating and overwhelming! Every time I open the drawer… I want to scream. Cords get tangled together and I can never find the cable I'm looking for. I bought this Jelly Comb Cable & Electronics Organizer in the hopes to de-clutter and get organized. And that's exactly what this product has done for me!
First, the organizer has lots of compartments.. plenty for every type of cable and even small electronic gadgets like wall chargers, adapters, SD cards (there's even a pouch for it!) as well as items like e-cigarette batteries even! Everything has a nice spot and makes things very easy to find. No more junk drawer cable mess!!!! Both sections have different sized pouches so you can decide what goes where. It closes up with two zippers and is very compact. It fits into the junk drawer very nicely! And for the price… you cannot beat it. Anxiety no more!! The electronics cable organizer is here to the rescue!!!!! How did I ever live without this!?!?!?