Fitnate LED Neon Party Sign Martini Glass Light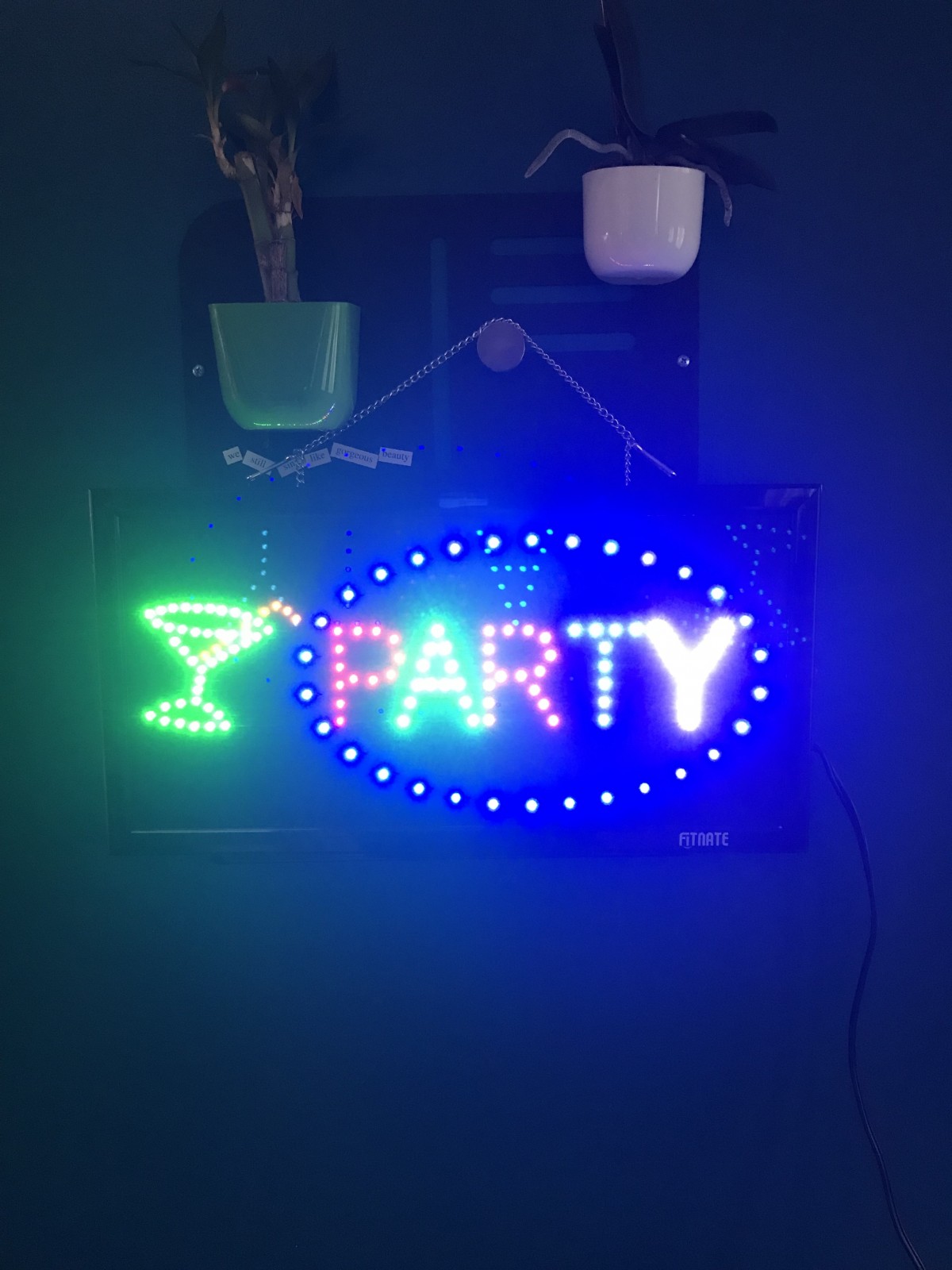 Who doesn't want a neon party sign in their house?!? Especially when it's affordable and looks like a martini glass. I know I do!!!!! That's why I bought this Fitnate light up neon sign off Amazon.
I bought it because it was just fun and made a great addition to the new clubhouse but you can also use it for Weddings, Holidays, Family Reunions, Businesses, Bars, Hotels, basically anything with a window or wall.  Which is pretty much EVERYWHERE!!
It comes with an adjustible chain that you can clip anywhere on it to make it higher or lower – depending on what you need.  It attaches to the back of the neon sign nicely so you don't need to put any special hardware on the back of it.  Just clip and go!  The sign has an on / off switch for easy use and also has another button that controls the flashing martini glass and words.  You can turn it on steady or let it flash.  It will attract customers, friends, or even strangers if you let it!! (just kidding!!)  it's super bright and noticeable.  Plugs into the wall and makes a great display sign for your business – or like me, it's just for fun.  It's a conversation piece too…… and at $22.99, it's a great deal too!!!! Highly recommend!!!!